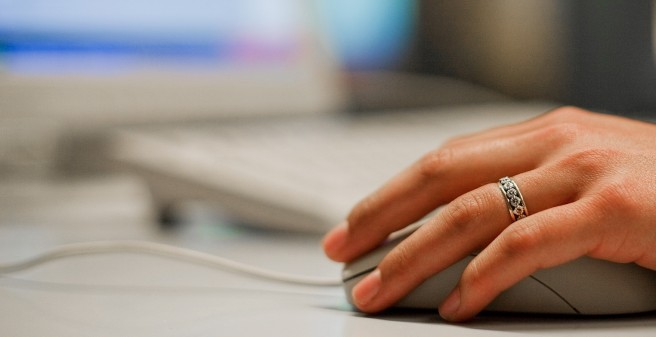 Research Foci of the CHCR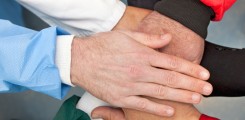 Interdisciplinary collaboration at the CHCHR
Research activities of the CHCR are not limited to specific diseases or areas of care within the public health system.
However, numerous projects deal with chronic diseases (e.g. diabetes, cancer, cardiovascular diseases, multiple sclerosis) and neuropsychiatric and mental disorders (e.g. dementia, depression, addictions).
Focus on:
Health promotion, prevention and rehabilitation
Health care systems
Health economics
Children and young people
Chronic illnesses and addiction
Mental health
Health care research
The aim of health care research is to develop healthcare as a system that is characterized by the vision of "learning care" and that helps to drive optimization processes and reduce risks. In doing so, health care research is equally committed to the goals of humanity, quality, patient and employee orientation as well as profitability.

The results of the health care research are used to support and advise the participants in the healthcare sector, in particular the policy on the basis of valid scientific findings in the greatest possible objectivity and transparency. To this end, health care research develops procedures and standards for the appropriate communication of results with the aim of effectively implementing the latter in practice ("science-, practice- and policy-impact").
The subject of healthcare research is the scientific investigation of the care of individuals, specific patient groups and the general population with health-related measures, products and services under everyday conditions. This includes both the health care (support, care, diagnosis, treatment and aftercare of patients) and health care (prevention and health promotion).

In addition to clinical research, healthcare research focuses on the description and analysis of healthcare and its framework conditions, the development of innovative and continuous improvement of existing care concepts as well as the investigation, testing and evaluation of implementation under routine conditions.

Healthcare research describes and analyzes the pathway of patients through the healthcare system, with the aim of identifying influencing factors for the quality of structures and resources, treatment measures and processes as well as outcomes and outcomes in all care areas and from the micro to the macro level.

Healthcare research consists of basic research and application research. Basic research is aimed at gaining fundamental insights into individual and institutional behavior in the care system, which need not be practically usable in the short term and / or which are of cross-disease and cross-healthcare significance. By contrast, application-oriented care research addresses issues of immediate practical interest.
The healthcare research of the CHCR is based on the understanding of the German Medical Association.

"Healthcare research is the scientific study of providing individuals and the general public with health-related services and products in day-to-day life, with health services research, such as funding systems, social and individual factors, organizational structures and processes, and health technologies, targeting patients and insureds access to healthcare and healthcare and their outcomes, quality and cost. "

The following definition was adopted in 2004 by the 'Healthcare Research Working Group' at the Scientific Advisory Council of the German Medical Association. Members of the editorial group were: Prof. Dr. med. Hofmann, Greifswald, Prof. Dr. med. Kurth, Berlin, Prof. dr. Ohmann, Cologne, Prof. Dr. med. Pfaff, Cologne, Prof. Dr. med. Schwartz, Hannover (lead), and Prof. dr. from Troschke, Freiburg.

Methodical / functional definition
Content definition
Systematics / components

Methodical / functional definition

"Healthcare research is a basic and application-oriented, interdisciplinary field of research that:

Describes the inputs, processes and outcomes of healthcare, including their underlying conditions, using quantitative and qualitative, descriptive, analytical and evaluative scientific methods;
Conditional relationships explained causally as far as possible as well as
contributes to the new development of theoretically and empirically founded supply concepts or to the improvement of existing supply concepts,
the implementation of these concepts accompanying or ex post explored and
evaluated the effects of care structures and processes or defined care concepts under everyday conditions using valid methods.

The fifth function of healthcare research proves to be a necessary complement to basic experimental research that generates potential for clinical innovation, as well as complementing epidemiological and clinical research in aetiological (to understand causal mechanisms or the effectiveness of interventions under ideal study conditions [efficacy] directed research approaches. Under the health research paradigm, hypotheses on efficacy are tested under everyday conditions (effectiveness, relative effectiveness) and in terms of efficiency in the real world of care.

Content definition

Healthcare research is the scientific study of the supply of individuals and the population with health-related products and services under everyday conditions.

To this end, healthcare research, such as funding systems, social and individual factors, organizational structures and processes and health technologies, is studying access to health and healthcare, their quality and cost, and ultimately, our health and well-being. The observation units include individuals, families, populations, organizations, institutions, communities, etc.

Systematics / components

In the American health services research, the "input - throughput - output - outcome" model has proven itself for the examination of the health system. Within the framework of this system, different areas of research can be distinguished:

Input-research investigates all influencing factors that determine the entry into the system (eg need for care, demand behavior and its barriers [eg compliance, patient types]) or the prerequisites for care (eg continuing education of physicians ).
Throughput-research examines the organizational, diagnostic and therapeutic structures and processes (eg waiting times, interfaces, surgical management, implementation and application of guidelines, participative decision-making, influence of the physician-patient relationship on care, supply chains and clinical) paths).
Output-research examines the immediate services provided (eg diagnoses, interventions), regardless of their effect on the outcome.
Outcome-research examines the achievement of the actual health goal. These include short-term goals (eg wound healing) as well as long-term goals (eg life expectancy, quality of life).

Source: German Medical Association