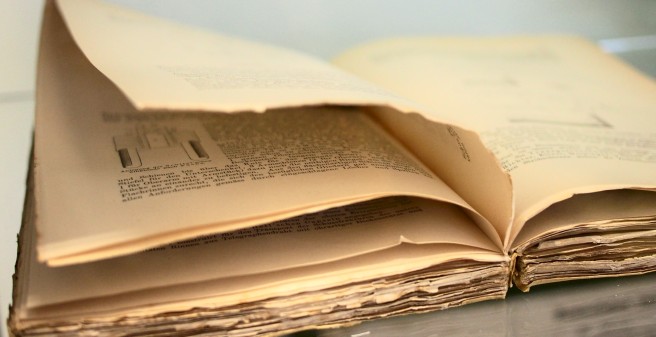 Selected Publications
CRISPLD1: a novel conserved target in the transition to human heart failure.Sara Khadjeh, Vanessa Hindmarsh, Frederike Weber, Lukas Cyganek, Ramon O Vidal, Setare Torkieh, Katrin Streckfuss-Bömeke, Dawid Lbik, Malte Tiburcy, Belal A Mohamed, Stefan Bonn, Karl Toischer, Gerd Hasenfuss. Basic research in cardiology, May 2020, 115, 3, 1-16.
SUMOylation controls the neurodevelopmental function of the transcription factor Zbtb20. Silvia Ripamonti, Orr Shomroni, Jeong Seop Rhee, Kamal Chowdhury, Olaf Jahn, Klaus Peter Hellmann, Stefan Bonn, Nils Brose, Marilyn Tirard.
Journal of Neurochemistry, March 2020.
Functional hypoxia drives neuroplasticity and neurogenesis via brain erythropoietin.
Debia Wakhloo, Franziska Scharkowski, Yasmina Curto, Umer Javed Butt, Vikas Bansal, Agnes A Steixner-Kumar, Liane Wüstefeld, Ashish Rajput, Sahab Arinrad, Matthias R Zillmann, Anna Seelbach, Imam Hassouna, Katharina Schneider, Abdul Qadir Ibrahim, Hauke B Werner, Henrik Martens, Kamilla Miskowiak, Sonja M Wojcik, Stefan Bonn, Juan Nacher, Klaus-Armin Nave, Hannelore Ehrenreich. Nature communications,Jan 2020:11, 1.
Realistic in silico generation and augmentation of single-cell RNA-seq data using generative adversarial networks.
Marouf M, Machart P, Bansal V, Kilian C, Magruder DS, Krebs CF, Bonn S.
Nat Commun. 2020 Jan 9;11(1):166.
SEAweb: the small RNA Expression Atlas web application.
Rahman RU, Liebhoff AM, Bansal V, Fiosins M, Rajput A, Sattar A, Magruder DS, Madan S, Sun T, Gautam A, Heins S, Liwinski T, Bethune J, Trenkwalder C, Fluck J, Mollenhauer B, Bonn S.
Nucleic Acids Res. 2020 Jan 8;48(D1):D204-D219. doi: 10.1093/nar/gkz869.
Organ-specific small non-coding RNA responses in domestic (Sudani) ducks experimentally infected with highly pathogenic avian influenza virus (H5N1).
Samir M, Vidal RO, Abdallah F, Capece V, Seehusen F, Geffers R, Hussein A, Ali AAH, Bonn S, Pessler F.
RNA Biol. 2020 Jan;17(1):112-124. doi:10.1080/15476286.2019.1669879.
Epub 2019 Oct 4.
The long noncoding RNA neuroLNC regulates presynaptic activity by interacting with the neurodegeneration-associated protein TDP-43.
Keihani S, Kluever V, Mandad S, Bansal V, Rahman R, Fritsch E, Gomes LC, Gärtner A, Kügler S, Urlaub H, Wren JD, Bonn S, Rizzoli SO, Fornasiero EF.
Sci Adv. 2019 Dec 18;5(12):eaay2670. doi:10.1126/sciadv.aay2670. eCollection 2019 Dec.
Explainable Deep Learning for Augmentation of Small RNA Expression Profiles.
Fiosina J, Fiosins M, Bonn S.
J Comput Biol. 2019 Dec 18. doi: 10.1089/cmb.2019.0320. [Epub ahead of print]
Tagger-A Swiss army knife for multiomics to dissect cell type-specific mechanisms of gene expression in mice.
Kaczmarczyk L, Bansal V, Rajput A, Rahman RU, Krzyżak W, Degen J, Poll S, Fuhrmann M, Bonn S, Jackson WS.
PLoS Biol. 2019 Aug 8;17(8):e3000374. doi: 10.1371/journal.pbio.3000374. eCollection 2019 Aug.
DNA Methyltransferase 1 Controls Nephron Progenitor Cell Renewal and Differentiation.(2019)
Wanner N, Vornweg J, Combes A, Wilson S, Plappert J, Rafflenbeul G, Puelles VG, Rahman R-U, Liwinski T, Lindner S, Grahammer F, Kretz O, Wlodek ME, Romano T, Moritz KM, Boerries M, Busch H, Bonn S, Little MH, Bechtel-Walz W, Huber TB.
JASN January 2019, 30 (1) 63-78
The codon sequences predict protein lifetimes and other parameters of the protein life cycle in the mouse brain. (2018)
Mandad S, Rahman R-U, Pena Centeno T, Vidal RO, Wildhagen H, Rammner B, Keihani S, Opazo F, Urban I, Ischebeck T, Kirli K, Benito E, Fischer A, Yousefi RY, Dennerlein S, Rehling P, Feussner I, Urlaub H, Bonn S, Rizzoli SO, Fornasiero EF. Sci Rep. 2018; 8: 16913.
Realistic in silico generation and augmentation of single cell RNA-seq data using Generative Adversarial Neural Networks.
S Bonn, P Machart, M Marouf, DS Magruder, V Bansal, C Kilian, CF Krebs.(2018) bioRxiv, 390153
Regional and subtype-dependent miRNA signatures in sporadic Creutzfeldt-Jakob disease are accompanied by alterations in miRNA silencing machinery and biogenesis.
Llorens F, Thüne K, Martí E, Kanata E, Dafou D, Díaz-Lucena D, Vivancos A, Shomroni O, Zafar S, Schmitz M, Michel U, Fernández-Borges N, Andréoletti O Del Río JA, Díez J, Fischer A, Bonn S, Sklaviadis T, Torres JM, Ferrer I, Zerr I.(2018) PLoS Pathog. 2018 Jan 22;14(1):e1006802.
Upregulation of miR-370 and miR-543 is associated with reduced expression of heat shock
protein40 in spinocerebellar ataxia type 3.
Evert BO, Nalavade R, Jungverdorben J, Matthes F, Weber S, Rajput A, Bonn S, Brüstle O, Peitz M, Krauß S. (2018) PLoS One. 2018 Aug 7;13(8):e0201794.
Precisely measured protein lifetimes in the mouse brain reveal differences across tissues and
subcellular fractions.
Fornasiero EF, Mandad S, Wildhagen H, Alevra M, Rammner B, Keihani S, Opazo F, Urban I, Ischebeck T, Sakib MS, Fard MK, Kirli K, Centeno TP, Vidal RO, Rahman RU, Benito E, Fischer A, Dennerlein S, Rehling P, Feussner I, Bonn S, Simons M, Urlaub H, Rizzoli SO. Nat Commun. 2018 Oct 12;9(1):4230.
Genome-wide association study results for educational attainment aid in identifying genetic heterogeneity of schizophrenia.
Bansal V, Mitjans M, Burik CAP, Linnér RK, Okbay A, Begemann M, Bonn S, Ripke S, de Vlaming R, Nivard MG, Ehrenreich H, Koellinger D. Nat Commun. 2018 , DOI: 10.1038/s41467-018-05510-z
Targeting myelin lipid metabolism as a potential therapeutic strategy in a model of CMT1A neuropathy. (2018) Fledrich R, Abdelaal T, Rasch L, Bansal V, Schütza V, Brügger B, Lüchtenborg C, Prukop T, Stenzel J, Rahman RU, Hermes D, Ewers D, Möbius W, Ruhwedel T, Katona I, Weis J, Klein D, Martini R, Brück W, Müller WC, Bonn S, Bechmann I, Nave KA, Stassart RM, Sereda MW. Nat Commun. 2018 Aug 2;9(1):3025.
Chromatin Remodeling BAF155 Subunit Regulates the Genesis of Basal Progenitors in Developing Cortex.
Narayanan R, Pham L, Kerimoglu C, Watanabe T, Castro Hernandez R, Sokpor G, Ulmke PA, Kiszka KA, Tonchev AB, Rosenbusch J, Seong RH, Teichmann U, Frahm J, Fischer A, Bonn S, Stoykova A, Staiger JF, Tuoc T. iScience. 2018 Jun 29;4:109-126.
Violent aggression predicted by multiple pre-adult environmental hits.
Mitjans M, Seidel J, Begemann M, Bockhop F, Moya-Higueras J, Bansal V, Wesolowski-J, Seelbach A, Ibáñez MI, Kovacevic F, Duvar O,Fañanás L, Wolf H-U, Ortet G,Zwanzger P, Klein V, Lange I, Tänzer A, Dudeck M, Penke L, Tebartz van Elst L, Bittner RA, Schmidmeier R, Freese R, Müller-Isberner R, Wiltfang J, Bliesener T, Bonn S, Poustka L, Müller JL, Arias B, Ehrenreich H (2018) Molecular Psychiatry doi.10.1038
Oasis 2: improved online analysis of small RNA-seq data.
Rahman RU, Gautam A, Bethune J, Sattar A, Fiosins M, Magruder DS, Capece V, Shomroni O, Bonn (2018) S.BMC Bioinformatics. 2018 Feb 14;19(1):54
Epigenetic alterations in longevity regulators, reduced life span, and exacerbated aging-related pathology in old father offspring mice.
Xie K, Ryan DP, Pearson BL, Henzel KS, Neff F, Vidal RO, Hennion M, Lehmann I, Schleif M, Schröder S, Adler T, Rathkolb B, Rozman J, Schütz AL, Prehn C, Mickael ME, Weiergräber M, Adamski J, Busch DH, Ehninger G, Matynia A, Jackson WS, Wolf E, Fuchs H, Gailus-Durner V, Bonn S, Hrabě de Angelis M, Ehninger D. (2018)
Proc Natl Acad Sci U S A. 2018 Mar 6;115(10)
Severe DCM phenotype of patient harboring RBM20 mutation S635A can be modeled by patient-specific induced pluripotent stem cell-derived cardiomyocytes.
Streckfuss-Bömeke K, Tiburcy M, Fomin A, Luo X, Li W, Fischer C, Özcelik C, Perrot A, Sossalla S, Haas J, Oliveira Vidal R, Rebs S, Khadjeh S, Meder B, Bonn S, Linke W A, Zimmermann W-H, Hasenfuss G, Guan K.
Journal of molecular and cellular cardiology/, Dec 2017: 113.
The landscape of human mutually exclusive splicing.
Hatje K, Rahman RU, Vidal RO, Simm D, Hammesfahr B, Bansal V, Rajput A, Mickael ME, Sun T, Bonn S, Kollmar M. (2017) Mol Syst Biol. 2017 Dec 14;13(12):959
OTTO: a new strategy to extract mental disease-relevant combinations of GWAS hits from individuals.Ehrenreich H, Mitjans M, Van der Auwera S, Centeno TP, Begemann M, Grabe HJ, Bonn S, Nave K-A, (2017) Mol Psychiatry. 2018 Feb;23(2):476-486.
Altered Ca 2+ homeostasis induces Calpain-Cathepsin axis activation in sporadic Creutzfeldt-Jakob disease.
Llorens F, Thüne K, Sikorska B, Schmitz M, Tahir W, Fernández-Borges N, Cramm M, Gotzmann N, Carmona M, Streichenberger N, Michel U, Zafar S, Schuetz A-L, Rajput A, Andréoletti O, Bonn S, Fischer A, Liberski P P, Torres J M, Ferrer I, Zerr I.
Acta neuropathologica communications/, Dec 2017: 5, 1.
DJ-1 is a redox sensitive adapter protein for high molecular weight complexes involved in regulation of catecholamine homeostasis. Piston D, Alvarez-Erviti L, Bansal V, Gargano D, Yao Z, Szabadkai G, Odell M, Puno M R, Björkblom B, Maple-Grødem J, Breue Pr, Kaut O, Larsen J P, Bonn S, Møller S G, Wüllner U, Schapira A HV, Gegg M E.
Human molecular genetics,Oct 2017: 26, 20.
Root demotion: efficient post-processing of layered graphs to reduce dummy vertices for hierarchical graph drawing. Magruder D S, Bonn S.
J. Graph Algorithms Appl./, Oct 2017: 12, 6.
RNF40 regulates gene expression in an epigenetic context-dependent manner.
Xie W, Nagarajan S,Baumgart S J, Kosinsky R L, Najafova Z, Kari V, Hennion M, Indenbirken D, Bonn S, Grundhoff A, Wegwitz F, Mansouri A, Johnsen S A.
Genome biology, Dec 2017: 18, 1.
DNA methylation changes in functional and structural plasticity genes regulate the formation and maintenance of memory.Halder R, Hennion M, Vidal R, Shomroni O, Rahman R, Rajput A, Pena Centeno T, van Bebber F, Capece V, Garcia Vizcaino J, Schuetz A-L, Burkhardt S, Benito E, Navarro Sala M, Bahari Javan S, Haass C, Schmid B, Fischer A, Bonn S (2016) Nature Neuroscience 19:102-110.
Endophilin-A Deficiency Induces the Foxo3a-Fbxo32 Network in the Brain and Causes Dysregulation of Autophagy and the Ubiquitin-Proteasome System.
Murdoch JD, Rostosky CM, Gowrisankaran S, Arora AS, Soukup SF, Vidal R, Capece V, Freytag S, Fischer A, Verstrecken P, Bonn S, Raimundo N, Milosevic I (2016) Cell Rep. 17:1071-1086.
Oasis: online analysis of small RNA deep sequencing data.
Capece V, Garcia Vizcaino JC, Vidal R, Rahman RU, Pena Centeno T, Shomroni O, Suberviola I, Fischer A, Bonn S (2015) Bioinformatics 31: 2205-2207.
Tissue specific analysis of chromatin state reveals predictive signatures of enhancer activity during embryonic development.
Bonn S, Zinzen RP, Girardot C, Gustafson E, Perez-Gonzalez A, Delhomme N, Ghavi-Helm Y, Wilczynski B, Riddell A, Furlong EE (2012) Nature Genetics 44: 148-156.
Bookchapters
ISBRA 2019: Bioinformatics Research and Applications
Deep Learning and Random Forest-Based Augmentation of sRNA Expression Profiles
Jelena Fiosina, Maksims Fiosins, Stefan Bonn
Conference paper, 09 May 2019
Software
SEA ( https://sea.dzne.de ): SEA, the small RNA expression atlas, is a web application that allows querying, visualization, and analysis of small RNA expression information for over 30.000 small RNAs, over 2000 samples, hundreds of diseases, over 7 organisms, and plenty of tissues and cell types. SEA is fully interactive and lightning fast and a perfect showcase for the 'knowledge-bases' we build.
Oasis & Oasis 2 ( https://oasis.dzne.de ): Oasis, the online analysis of small RNAs, is a web application that allows for the detection, differential expression, and classification analysis of small RNAs. It is interactive, fast, and heavily used in the research community.
Memory Epigenome Browser ( https://memory-epigenome-browser.dzne.de ): The memory epigenome browser allows to select, visualize, and download over 200 cell type-specific epigenetic and transcriptomic datasets before and after learning. It is part of our manuscript on the epigenetic basis of learning and memory (Halder et al. Nature Neuroscience 2016).
GRAND: Graphs as nested dictionaries is a framework that allows for fast and memory efficient graph operations and interactive visualization. It is a free python package that can read many standard graph formats and supports many standard graph operations (e.g. search, shortest path).