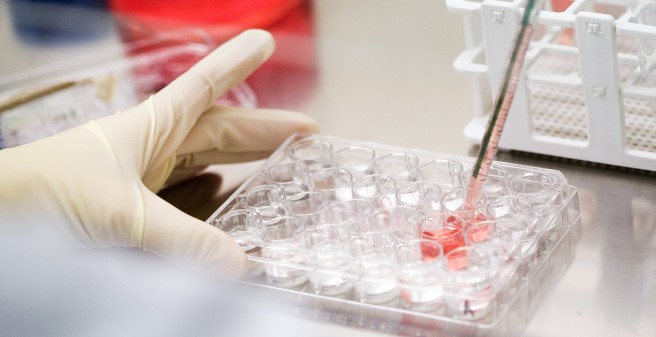 Research
Our group is specialized in the analysis of animal behavior and in particular of mouse behavior. Our laboratory covers a broad spectrum of behavioral functions that can be analyzed ("Established behavioral tests"). Specifically, our interests focus on cognitive function and coping strategies in mice aiming at answering the following questions:
Which cognitive processes use mice to solve specific tasks? Do cognitive processes vary with age and between genders?
(Morellini, 2013; Fellini and Morellini, 2013; Haaker et al., 2013; Fellini and Morellini 2011; Morellini et al., 2010; Fellini et al., 2006).
Which are the proximate and ultimate causes of inter-individual variability in coping strategies? Do coping strategies affect cognitive function, social behavior and susceptibility to stress-induced depression and drugs of addiction?
(Jakovcevski et al., 2011; Desarnaud et al., 2008; Jakovcevski et al., 2008; Morellini et al., 2007; Morellini and Schachner, 2006; Brandewiede et al., 2005)
Which are the molecular mechanisms underlying synaptic plasticity and cognitive functions?
(Haaker et al., 2013; Morellini et al., 2010; Meier et al., 2010; Sawallisch et al., 2009; Morellini et al., 2007; Law et al., 2003; Senn et al., 2002; Evers et al., 2002)
How are specific behavioral repertoires shaped during ontogeny? Which are the long-term effects of environmental insults during adulthood and the perinatal period?
(Desarnaud et al., 2008; Jakovcevski et al., 2008; Palanza et al., 2002, Palanza et al., 1999)
Cooperations
Methods and established behavioral tests
Postnatal sensory-motor function

Cliff avoidance reflex
Righting reflex
Geotactic reflex

Motor function

Wire hanging
Pole test
Accelerated Rotarod
Runaway tunnel (footprint test)
Beam walking
Pencil test
Apomorphine-induced rotatory behavior
Sensory function
Visual cliff test
Visual discrimination
Olfactory discrimination

Social behavior

Social behavior

Spontaneous maternal behavior
Pup retrieving
Maternal aggressive behavior
Play behavior and ontogeny of social and aggressive behavior
Social preference
Resident-intruder
Urine marking

Chronobiology

Home cage circadian activity

Novelty induced behavior, exploration, anxiety

Free-choice open field
New cage/new object test
Open field
Elevated plus maze
Light/ dark avoidance test
Food neophobia

Learning and memory

Circular water maze
Rectangular water maze
T water maze
Circular dry maze
One-trial spontaneous spatial learning
Spontaneous alternation in the T or Y maze
Win-shift in the T maze
Free-choice win-shift
Olfactory learning
Spatial / novel object recognition
Step-down passive avoidance
Step-through passive avoidance
Olfactory social recognition
Social transmission of food preference

Behavior induced by drugs of addiction

Sensitization
Tolerance
Conditioned place preference

Models for "depression-like" behavior

Forced swimming
Tail suspension
Sucrose intake
Amphetamine-induced hyperlocomotion
8-OH-DPAT-induced hypothermia
Unpredictable mild chronic stress