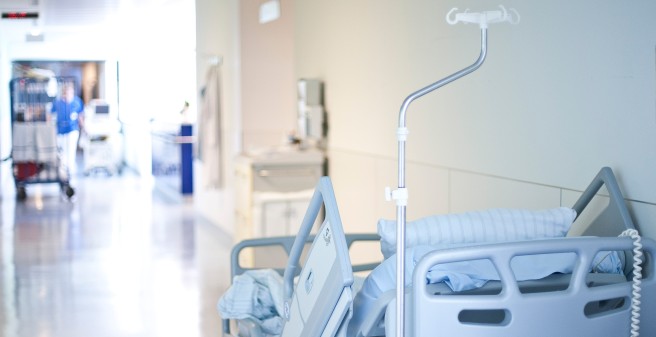 Everyday life in the University Medical Center Hamburg-Eppendorf (UKE)
We would like to point out the most important aspects of our house rules to make sure that patients and staff in the UKE get along with each other in the best and smooth way possible.
Please be considerate of the people around you, and follow the instructions of the physicians and nursing staff

Please avoid making any noise. If possible, use headphones when listening to the radio or watching tv, please. At any rate, please make sure not to exceed a very low volume. General bedtime starts at 09.00PM

Please handle the systems and facilities of the medical center with care

Alcoholic beverages are prohibited in the wards

Smoking is permitted in the designated outdoor areas, only

For your own safety, smoke and fire detectors respond extremely sensitively. Please make sparing use of your deodorant and hair spray

Animals are not allowed in the medical center – except for seeing-eye dogs

Inline skating, biking, roller skating, the use of skateboards, scooters and kickboards is not allowed in the building

Keep escape and emergency routes clear of objects of any kind, especially bikes

Through admission to the medical center, the patient recognizes the regulations stipulated in the general conditions of contract (AVB) including the house rules which have been handed over to him/her or his/her companion
On your admission, you received those house rules together with the general conditions of contract and have recognized the house rules with your signature.

Your safety
Our security team is on duty 24 hours a day to ensure your safety and that of our staff – on the premises, in the buildings, at the main entrance and by rendering patrol and investigation services. The tasks of the eleven team members are diverse. They support emergency missions, establish theft reports and protect patients, visitors and staff against threats. You can reach our security team at all times dialing the number +49 (0) 40 7410 - 55555 .