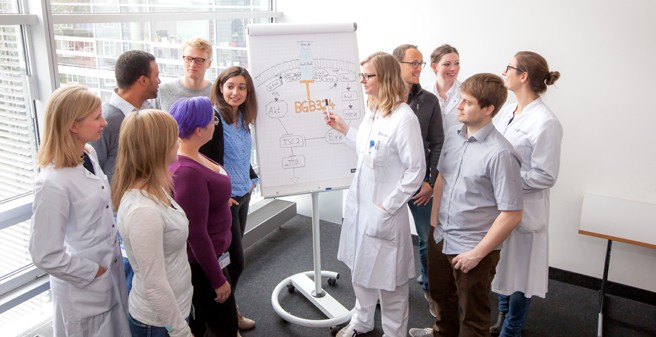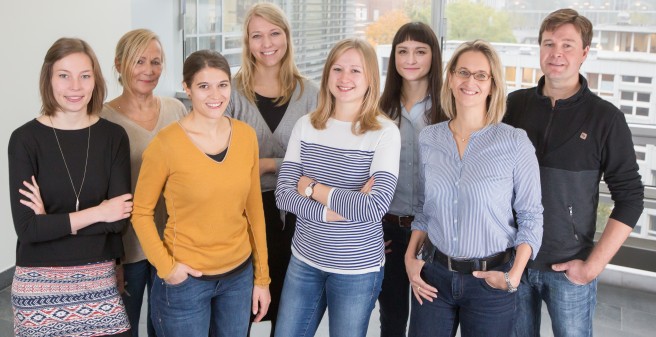 Our Research Groups Introducing Themselves
Group PD Dr. Heidi Schwarzenbach | Circulating nucleid acids

Circulating nucleic acids

Detection of circulating, cell-free nucleic acids (DNA, RNA and microRNAs) in the peripheral blood of cancer patients has opened up new possibilities of looking into the biological behavior of the primary tumor and metastases, and may help to understand the pathogenesis of cancer. The rapidly increased nucleic acids accumulation in blood during tumor development is mainly caused by apoptotic and necrotic cells. Please see the following figure illustrating this process:

In addition, active secretion by exosomes has also been demonstrated, and it is especially relevant for the release of microRNAs. Exosomes are prominent membrane vesicles, because they can act as mediators of cell-to-cell signaling, to transfer their cargo of nucleic acids between cells. Due to the biological functions and the possibility of analyzing nucleic acids in patient´s blood in real-time, these liquid biopsies may be a new promising class of potential blood-based tumor markers, whose clinical relevance is evaluated at my laboratory.In this regard, we investigate genetic (allelic losses, mutations) and epigenetic (DNA methylation) alterations in cell-free DNA of patients with different cancer types.

Particularly, we quantify the deregulated levels of cell-free and exosomal microRNAs, small non-coding RNA molecules that repress the translation of their target mRNAs. Quantitative testing and screening of plasma/serum DNA and microRNAs has provided information on genetic and epigenetic profiles associated with cancer development, progression and response to therapy. Thus, their molecular characterization can reveal important tumor characteristics relevant to the choice of targeted therapies in individual cancer patients.