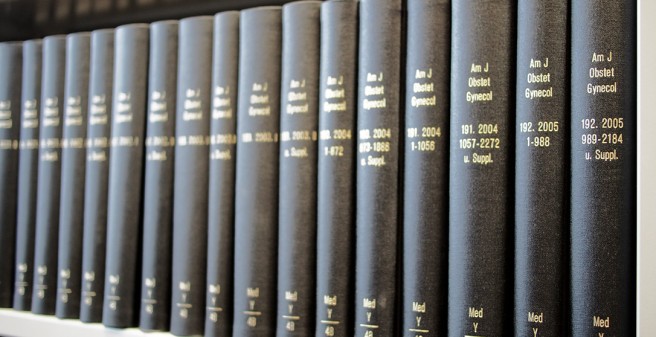 Facts & figures
The Hubertus Wald Tumor Center – University Cancer Center Hamburg (UCCH) is certified as an Oncological Center by the German Cancer Society (DKG) since 2011, by the German Society for Hematology and Oncology (DGHO) since 2007 and as an Interdisciplinary Oncology Center of Excellence by the German Cancer Aid (DKH) since 2009.
Aim
The goal of the cooperative network is an optimal tumor medicine treatment for personalized cancer medicine and a consequent development of clinical and translational research in the Hamburg metropolitan area. As the first state in Germany, Hamburg introduced the new regional cancer registry in 2015 in cooperation with the Clinical Cancer Registry at the UKE, which is coordinated by the UCCH. The Cancer Register Hamburg (HKR) was found in 1926 and is the oldest of its kind.
History
2004
Certified Breast Center at the UKE (DKG)
2005
DIN ISO 9001 certification of several UKE clinics
2007
Foundation and start of the University Cancer Center Hamburg (UCCH) and certification as an Oncological Center by the DGHO
2007
Certified Prostate Cancer Center (DKG)
2009
Honouring and first funding as an Interdisciplinary Oncology Center of Excellence by the DKH
2009
DIN ISO 9001 certification of the whole UKE (first medical center in Germany)
2009
Certification as a family friendly company, for patient safety and ethics criteria
2009
Certified Gynecological Cancer Center (DKG)
2010
Establishment of a Central Entry Port, a central administration and an outpatient clinic for all cancer patients
2011
Certified Oncological Center (DKG) with Head-Neck Tumor Center
2013
Second honouring and founding by the DKH as an Interdisciplinary Oncology Center of Excellence
2014
Certified Colon Cancer Center (DKG)
Patient care
At the UCCH patients are cared for covering the whole range of oncological and hematological diseases. According to the treatment method (chemotherapy, radiation therapy, surgery etc.) patients are either treated stationary or in our outpatient department.
The UCCH consists of all major facilities necessary for the treatement of oncological and hematological patients. Based on interdisciplinary tumor conferences and liaision services there is a close joint work with all cooperating departments and external partners in the metropolitian area of Hamburg.
Central Entry Port for all UKE cancer patients
30% of all patients are trans-regional
Focus on palliative care at the UKE with ESMO certification
40 specialized outpatient clinics for different entities (tumors)
11 specialized outpatient clinics for e.g. complementary medicine, hereditary tumors, second opinion, prevention
Survivorship program for patients
Focus on psycho-oncological care and research (> 11,000 contacts each year)
Close cooperation with more than 20 self-help groups
The UCCH in numbers
> 6,700 stationary patients and > 12,000 outpatients
4,500 new diagnoses per year
50,000 patient contacts each year in our outpatient clinics
> 9,000 tumor cases per year are discussed in interdisciplinary tumor conferences
> 1,500 patients treated in clinical studies (phase I to IV) (in 2014)
2,300 patients in systematic therapies each year with 35,000 medications

(results from 2014)
Clinical studies
Currently more than 1,300 UCCH patients in interventional clinical trials
Trial Finder for quick search of internal and external open studies
Research
Interdisciplinary research programs for Dissemination & Metastasis, Prostate Cancer, Leukemia & Lymphoma, Neuro-oncology, Psycho-oncology, Head & Neck Cancer, Gastro-intestinal Cancer and Cancer Epidemiology
Currently 25 core facilities for experimental, clinical, translational and epidemiological cancer research
1,350 cancer-related publications (2012-2014), from which 117 were high-ranking publications (Impact Factor > 10)
Quality
> 30 evidence-based pathways for diagnostics, therapy and follow-up care
19 interdisciplinary tumor boards
Central units: UCCH Cancer Registry, UCCH Clinical Trial Center and UCCH Biobank
Coordination of all cancer-relevant bio- and tissue repositories at the UKE (currently 20)
Regular evaluation of tumor boards decisions
Employees
> 570 physicians, researchers and clinical and administrative qualified staff
Executive Board
The structure of the UCCH is divided into three hierarchical layers:
1.) UCCH Executive Board (which is subordinated to the UKE Executive Board),
2.) Board Council,
3.) Meeting of Members.
The UCCH Executive Board consists of:
The UCCH Director
The UCCH Speaker from a UCCH member clinic
Two further clinic directors
One internationally recognised cancer researcher of the UKE in a leading position
One non-UKE member of the UCCH network (representative of the external cooperation partners)
One member of the Board Council
The Commercial Manager of the Budgetary Center of Oncology
Sponsors
Hubertus Wald Foundation
German Cancer Aid
Hamburg Cancer Society