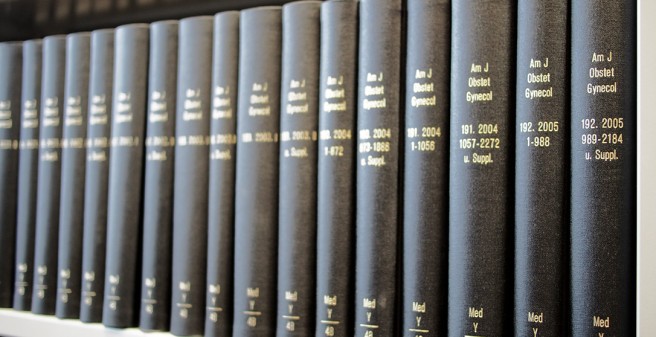 Facts & figures
The Hubertus Wald Tumor Center – University Cancer Center Hamburg (UCCH) is certified as an Oncological Center by the German Cancer Society (DKG) since 2011, by the German Society for Hematology and Oncology (DGHO) since 2007. The UCCH is certified as an Oncological Center of Excellence by the German Cancer Aid (DKH) since 2009.
Aim
The goal of this coordinative network is an optimal individual tumor medical care for patients and the consistent further development of clinical and translational research in the Hamburg metropolitan region. Personalized therapy concepts are offered on the basis of molecular biological analyses. In addition to therapy and research, we look after the individual well-being of patients through numerous additional services (e.g. music, art, sports therapy, nutrition, etc.) and have also further developed prevention and aftercare concepts.
Since 2015, UCCH is the first federal state to implement the amended regional cancer register law (Hamburg) in close cooperation with the UKE Clinical Cancer Research Registry, which is coordinated by the UCCH. The Hamburg Cancer Register (HKR) was founded in 1926 and is thus the oldest of its kind in the world.
History
2004
Initial certification as Breast Center at the UKE (DKG - organ cancer center)
2007
Foundation and start of the University Cancer Center Hamburg (UCCH) and certification as an Oncological Center by the DGHO
2007
Initial certification as Prostate Cancer Center (DKG - organ cancer center)
2009
Honouring and first funding as an Interdisciplinary Oncology Center of Excellence by the DKH
2009
DIN ISO 9001 certification of the whole UKE (first medical center in Germany)
2009
Certification as a family friendly company, for patient safety and ethics criteria
2009
Initial certification as Gynecological Cancer Center (DKG - organ cancer center) with a certified dysplasia unit since 2015
2010
Establishment of a Central Entry Port, a central administration and an outpatient clinic for all cancer patients
2011
Initial certification as superordinate Oncological Center (DKG) with Head-Neck Tumor Center (organ cancer center)
2013
Second honouring and founding by the DKH as an Interdisciplinary Oncological Center of Excellence
2014
Initial certification as Colon Cancer Center (DKG - organ cancer center)
2016
Renewed award and start of 3rd funding period by DKH as an Interdisciplinary Oncological Center of Excellence
2017
Initial certification of the ENETS Center for Excellence - European certification as a center of excellence for neuroendocrine tumors
Patient care
At the UCCH patients are cared for covering the whole range of oncological and hematological diseases. According to the treatment method (chemotherapy, radiation therapy, surgery etc.) patients are either treated stationary or in our outpatient department.
The UCCH consists of all major facilities necessary for the treatement of oncological and hematological patients. Based on interdisciplinary tumor conferences and liaision services there is a close joint work with all cooperating departments and external partners in the metropolitian area of Hamburg.
42% of all cancer patients of the UKE reach us via our central entry port
> 20% of all patients are trans-regional
Palliative medical focus at the UKE with ESMO certification, recognition by the DKG and certificate of the German Society for Palliative Medicine
More than 30 specialized outpatient clinics for different entities (tumors)
13 specialized outpatient clinics for e.g. complementary medicine, hereditary tumors, second opinion, prevention and personalized medicine
Survivorship program for patients
Focus on psycho-oncological care and research (> 11,000 contacts each year)
Close cooperation with more than 30 self-help groups
The UCCH in numbers
> 7,000 stationary patients and > 15,000 outpatients
> 4,500 new diagnoses per year
> 25,000 patients/year visit our consultation hours and outpatient clinics
> 11,000 tumor cases per year are discussed in interdisciplinary tumor conferences
> 2,000 patients in systematic therapies each year with > 28,000 medications

(results from 2017)
Clinical studies
> 1,400 UCCH patients are curently enrolled in interventional clinical trials (2017)
Electronic tool "Trial Finder" for quick search of internal and external open studies
Joint study management with cooperation partners
Research
Interdisciplinary research programs for Dissemination & Metastasis, Prostate Cancer, Leukemia & Lymphoma, Neuro-oncology, Psycho-oncology, Head & Neck Cancer, Gastro-intestinal Cancer and Cancer Epidemiology
> 25 core facilities for experimental, clinical, translational and epidemiological cancer research
> 1,450 publications with the "research focus cancer" (2014-17)
Quality
> 35 evidence-based pathways for diagnostics, therapy and follow-up care
21 interdisciplinary tumor boards
Central units: UCCH Cancer Registry, UCCH Clinical Trial Center and UCCH Biobank
Coordination of all cancer-relevant bio- and tissue repositories at the UKE (currently 20)
Regular evaluation of tumor boards decisions
Employees
Around 520 physicians, researchers and clinical and administrative staff in the service of cancer medicine
Executive Board
The structure of the UCCH is divided into three hierarchical layers:
1.) UCCH Executive Board (which is subordinated to the UKE Executive Board),
2.) Board Council,
3.) Meeting of Members.
Sponsors
Hubertus Wald Foundation
German Cancer Aid