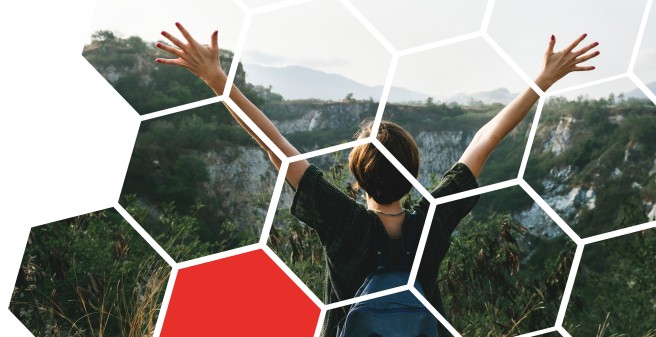 The nationwide CARE for CAYA prevention program
Being active. Planning life.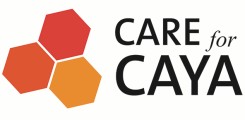 Children, adolescents and young adults aged 15-39 years are affectionately known as CAYAs. In our experience, they are particularly vulnerable to a wide variety of side effects not just during, but also after cancer treatment has ended.
In addition to medical aftercare and the early detection and treatment of possible late effects, other factors also play an important role. CAYAs are unique in the fact that they are in a phase of life which is characterized by a strong desire and drive to become independent and autonomous.
During the CAYA age range, development and growth happens on different levels, often at the same time. For the individual it can be a time of first love and bonding, while also striving to find their place in groups and society; all of which happens while gaining new responsibilities and outlooks for the future. During this time an individualized and highly personal attitude towards life develops and it usually only moves in one direction: forward!
Being a cancer survivor can have stark implications for this vital phase of life. The idea of being "young" versus "cured but not healthy" accurately describes this conflict, which has led to the development of a special program focused exclusively on this group.
Providing advice on lifestyle factors such as physical activity and nutrition, as well as providing psychosocial support, are key to successfully implementing preventive measures. It is particularly important to us to closely accompany and support young adults during their coming of age and through the transition from paediatric and adolescent medicine to adult medicine.
Thanks to funding from the Innovation Fund of the Joint Federal Committee (G-BA), the CARE for CAYA prevention program was developed to influence and prevent such long-term consequences.
The program was developed with the motto "Being active. Planning life." in mind. The CARE for CAYA program currently runs in 14 centres throughout Germany, with the goal of improving interdisciplinary and networked care and thus the long-term prognosis of young cancer survivors.
You can participate if you are between 15 and 39 years of age and are a cancer survivor. Survivors of all types of cancer are welcome.
Within the program, questionnaires and personal interviews are used to assess whether, and to what extent, you are affected by these side effects. If you need advice on nutrition, sport and physical activity or psycho-oncology, you can take part in one or more modules in our prevention program. Currently the questionnaires and interviews are only offered in German.
Current note from 01.09.2020:
The recruitment period of the program has been extended. Interested parties can still apply for participation until 30.11.2020 at one of the centers listed below.
Participating Clinics in Germany
The program is managed and coordinated by PD Dr. Alexander Stein, UCCH.
The CARE for CAYA offer at UCCH
At the UCCH, we work closely together to ensure a comprehensive range of services for our patients, in addition to managing and coordinating the nationwide CARE for CAYA program.
Within the framework of our services and in accordance with the CARE for CAYA program we offer the following:
a detailed doctor-patient consultation with collection of medical data and physical examination.
the preparation of an after-care plan and implementation of said plan including relevant examinations.
consultations on applicable lifestyle factors (preventive measures, sports and physical activity, healthy nutrition).
a discussion of appropriate early detection measures.
psycho-oncological counselling and support.
when applicable, discussing local options for training, career advice, and any further offers.
Our team of physicians, psycho-oncologists, sports scientists and nutritionists offer you a professionally coordinated, personal consultation. In addition, we work with our local partners from clinics and practices to help with special issues in the framework of our cooperation both within, and beyond, Hamburg's borders.
Our team:
Prof. Dr. phil. Corinna Bergelt, Dipl.-Psychologist
Sarah Dwinger, graduate psychologist
PD Dr. med. Gabriele Escherich, physician for paediatrics and adolescent medicine, focus on paediatric haematology and oncology
Julia von Grundherr, B. Sc. Dietetics, Dietary Assistant
Raika Mühlberg, B. Sc. Dietetics, Dietary Assistant
Daniela Heddaeus, graduate psychologist
Dr. Sportwiss. Wiebke Jensen, graduate sports scientist
Barbara Koch, doctor for internal medicine
Jannike Salchow, graduate sports scientist
Simon Elmers, graduate sports scientist
Dr. phil. Frank Schulz-Kindermann, Dipl.-Psychologist
PD Dr. med. Alexander Stein, Physician for Internal Medicine and Hematology and Oncology
Cooperation Partners: