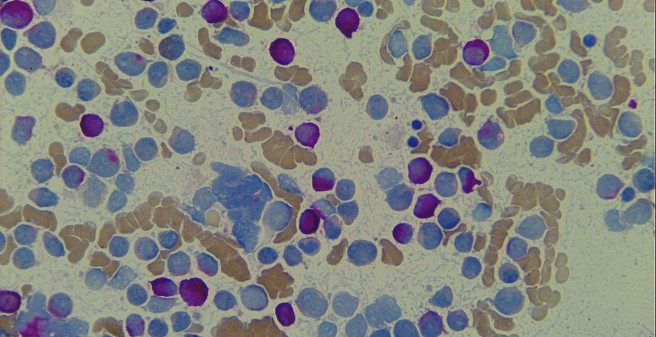 AML-M1
Graduate Medical Education Concept
The graduate medical education concept of the II. Medical Clinic and Policlinic is composed of three parts.
The first part involves a broad general medical training on the wards of the department and at least one external rotation in one of the other medical clinics at the UKE. Also, a rotation in the Ultrasound Department of the I. Medical Clinic is part of the basic training program.
The second step of the basic training program is a rotation in the Emergency Room and in the Intensive Care Unit. Afterwards, there is a further rotation- now as a responsible ward physician - on one of the oncologicy/haematology wards. This rotation is supplemented by duties in the special outpatient units and orientation and training in functional diagnostics.
For more information please refer to the following links:
Graduate medical education concept (Text) - GERMAN
Graduate medical education (Diagram) - GERMAN
Microscopy Course