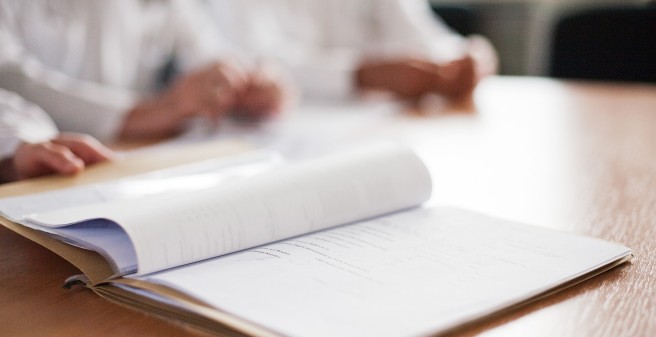 Second opinion
When you or a loved one is diagnosed with cancer, there is often great uncertainty. A lot of information need to be gathered and processed to make right decisions – for example about the best treatment strategy.
In this case a second opinion can provide clarification. A specialized team of physicians offers you this service.
After a detailed conversation with one of our physicians, your diagnostic findings will be discussed in an expert meeting, called tumor board
The tumor boards consist of specialists from all clinics and other partners, which are part of the UCCH network
After discussing your case, there will be a recommendation by the tumor board about your further treatment. You will receive a written copy.
Please note
For presenting your case at the tumor board, we need all relevant diagnostic findings so far (e.g. radiographs, blood tests, reports by other physicians etc.).
If any further medical checks are necessary, these can be either done in the UKE (registration will be made by your supervising specialist from the UKE) or your general practitioner/ outpatient specialist will schedule these.
Please talk to our Central Entry Port to find out which documents are needed.
Costs
Every calendar quarter the statutory health insurance reimburses one second opinion consulting for tumor patients when having a transfer form. That means your costs will be paid by your statutory health insurance. In the case you already had a second opinion consulting in the same quarter, you will have to pay for the service yourself.