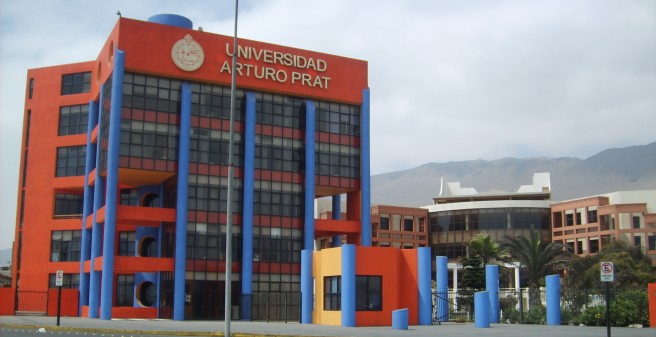 1st International DECIPHER Symposium
on pulmonary hypoxia and its health sequelae
Iquique (Chile), Universidad Arturo Prat
October 16-17, 2019
This symposium will bring together experts from around the world to discuss the latest data on pulmonary hypoxia, the mechanisms of hypoxic pulmonary vasoconstriction, and associated diseases. The organizers cordially invite you to actively participate and submit your abstract to the conference.
The conference language for all presentations will be English. Simultaneous translation into Spanish will be offered for the audience.
Important dates
Abstract submission deadline: August 30, 2019
Registration deadline: August 30, 2019
Registration Fee: 80 €
Registration is only possible through this website. On-site registration will not be possible.
From all accepted abstracts, the best short oral communications and best poster presentations will be selected for Young Investigator Awards.
Scientific Program

Our renowned speakers include:

Erik Swenson (Universtity of Washington, Seattle), Heimo Mairbäurl (University of Heidelberg, Germany), Rainer Böger (University Medical Center Hamburg, Germany), Juliane Hannemann (University Medical Center Hamburg, Germany), Julio Brito (Universidad Arturo Prat Iquique, Chile), Patricia Siques (Universidad Arturo Prat Iquique, Chile), Jens Hohlfeld (Fraunhofer Institute for Toxicology and Experimental Medicine Hannover, Germany), Francisco Villafuerte (University of Lima, Peru), Emilio Herrera (Universidad de Chile, Santiago, Chile), Paul T. Schumacker (Northwestern University, Chicago, USA), José Ignacio Mendes Campos (CODELCO, Los Andes, Chile) Gabriel F. Díaz (University of Bogotà, Colombia)

Our topics are:

The epidemiology of pulmonary hypoxia at high altitude

Hypoxia-induced modulation of alveolar epithelial sodium transport at high altitude

Genetic and physiological adaptation to altitude

The ADMA-Arginine-NO-Pathway: Its role in the regulation of pulmonary vascular tone

Mitochondria and oxygen sensing

Metabolic predictors of pulmonary hypertension in intermittent hypoxia

Therapeutic options for acute and chronic mountain diseases

Neonatal pulmonary hypertension

The role of hypoxia in the pathogenesis of pulmonary diseases
Abstract Submission

Abstracts will be accepted as MS Word files or compatible file format.

The word limit is 250 words.

Abstracts must include a title, authors' names and affiliations.

The abstract body needs to be structured into Introduction, Methods, Results, Conclusions.

Please underline the name of the presenting author.

The deadline for abstract submission is August 30, 2019.

Please send your abstract by e-mail to j.hannemann@uke.de

Registration