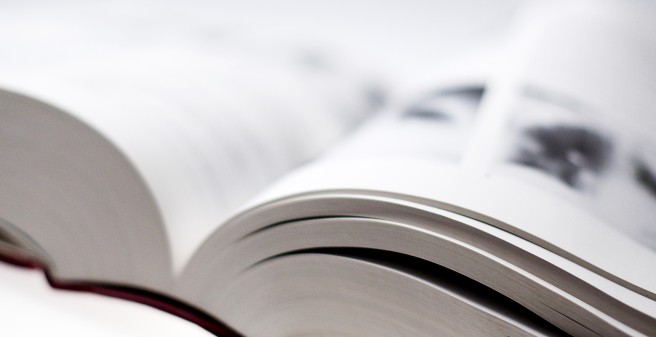 Selected Publications
Muhia M, Thies E, Labonté D, Ghiretti AE, Gromova KV, Xompero F, Lappe-Siefke C, Hermans-Borgmeyer I, Kuhl D, Schweizer M, Ohana O, Schwarz JR, Holzbaur ELF, Kneussel M. The kinesin KIF21B regulates microtubule dynamics and is essential for neuronal morphology, synapses function and learning and memory. Cell Reports 15, 968-977.
Hausrat TJ, Muhia M, Gerrow K, Thomas P, Hirdes W, Tsukita S, Heisler FF, Herich L, Dubroqua S, Breiden P, Feldon J, Schwarz JR, Yee BK, Smart TG, Triller A, Kneussel M. Radixin regulates synaptic GABAA receptor density and is essential for reversal learning and short-term memory. Nature Communications 2015 Apr 20;6:6872.
Delto CF, Heisler FF, Kuper J, Sander B, Kneussel M, Schindelin H. The LisH Motif of Muskelin Is Crucial for Oligomerization and Governs Intracellular Localization. Structure (2015) doi: 10.1016/j.str.2014.11.016.
Maric HM, Kasaragod VB, Hausrat TJ, Kneussel M, Tretter V, Strømgaard K, Schindelin H. Molecular basis of the alternative recruitment of GABAA versus glycine receptors through gephyrin. Nature Communications (2014) 5: 5767.
Kneussel M, Triller A, Choquet D. SnapShot: receptor dynamics at plastic synapses. Cell (2014), 157, 1738-1739.
Petrini EM, Ravasenga T, Hausrat TJ, Iurilli G, Olcese U, Racine V, Sibarita JB, Jacob TC, Moss SJ, Benfenati F, Medini P, Kneussel M, Barberis A. Synaptic recruitment of gephyrin regulates surface GABA-A receptor dynamics for the expression of inhibitory LTP. Nature Communications (2014) 5: 3921.
Heisler FF*, Lee HK*, Gromova KV, Pechmann Y, Schurek B, Ruschkies L, Schroeder M, Schweizer M, Kneussel M. GRIP1 interlinks N-Cadherin and AMPA receptors at vesicles to promote combined cargo transport into dendrites. Proc. Natl. Acad. Sci. USA (2014), 111, 5030-5035.
Kneussel M, Wagner W. Myosin motors at neuronal synapses: drivers of membrane transport and actin dynamics. Nature Reviews Neuroscience (2013), 14, 233-247.
Schattling B, Steinbach K, Thies E, Kruse M, Menigoz A, Ufer F, Flockerzi V, Brück W, Pongs O, Vennekens R, Kneussel M, Freichel M, Merkler D, Friese MA. TRPM4 cation channel mediates axonal and neuronal degeneration in experimental autoimmune encephalomyelitis and multiple sclerosis. Nature Medicine (2012), 18, 1805-1811.
Heisler FF, Loebrich S, Pechmann Y, Maier N, Zivkovic AR, Tokito M, Hausrat TJ, Schweizer M, Bähring R, Holzbaur EL, Schmitz D, Kneussel M. Muskelin regulates actin filament- and microtubule-based GABA(A) receptor transport in neurons. Neuron. 2011 Apr 14;70(1):66-81. doi: 10.1016/j.neuron.2011.03.008. PubMed PMID: 21482357; PubMed Central PMCID: PMC3101366.
Schapitz IU, Behrend B, Pechmann Y, Lappe-Siefke C, Kneussel SJ, Wallace KE, Stempel AV, Buck F, Grant SG, Schweizer M, Schmitz D, Schwarz JR, Holzbaur EL, Kneussel M. Neuroligin 1 is dynamically exchanged at postsynaptic sites. Journal of Neuroscience 2010 Sep 22;30(38):12733-44. doi:10.1523/JNEUROSCI.0896-10.2010. PubMed PMID: 20861378; PubMed Central PMCID: PMC3108891.
Janke C, Kneussel M. Tubulin post-translational modifications: encoding functions on the neuronal microtubule cytoskeleton. Trends in Neurosciences 2010 Aug;33(8):362-72. doi: 10.1016/j.tins.2010.05.001. Epub 2010 Jun 11. Review. PubMed PMID: 20541813.
Lappe-Siefke C, Loebrich S, Hevers W, Waidmann OB, Schweizer M, Fehr S, Fritschy JM, Dikic I, Eilers J, Wilson SM, Kneussel M. The ataxia (axJ) mutation causes abnormal GABAA receptor turnover in mice. PLoS Genetics 2009 Sep;5(9):e1000631. doi: 10.1371/journal.pgen.1000631. Epub 2009 Sep 4. PubMed PMID: 19759851; PubMed Central PMCID: PMC2744266.
Maas C, Belgardt D, Lee HK, Heisler FF, Lappe-Siefke C, Magiera MM, van Dijk J, Hausrat TJ, Janke C, Kneussel M. Synaptic activation modifies microtubules underlying transport of postsynaptic cargo. Proc Natl Acad Sci U S A. 2009 May 26;106(21):8731-6. doi: 10.1073/pnas.0812391106. Epub 2009 May 13. PubMed PMID: 19439658; PubMed Central PMCID: PMC2681317.
Loebrich S, Bähring R, Katsuno T, Tsukita S, Kneussel M. Activated radixin is essential for GABAA receptor alpha5 subunit anchoring at the actin cytoskeleton. EMBO Journal 2006 Mar 8;25(5):987-99. Epub 2006 Feb 9. PubMed PMID: 16467845; PubMed Central PMCID: PMC1409722.
Kneussel M. Postsynaptic scaffold proteins at non-synaptic sites. The role of postsynaptic scaffold proteins in motor-protein-receptor complexes. EMBO Reports 2005 Jan;6(1):22-7. Review. PubMed PMID: 15643447; PubMed Central PMCID: PMC1299229.
Fuhrmann JC, Kins S, Rostaing P, El Far O, Kirsch J, Sheng M, Triller A, Betz H, Kneussel M. Gephyrin interacts with Dynein light chains 1 and 2, components of motor protein complexes. Journal of Neuroscience 2002 Jul 1;22(13):5393-402. PubMed PMID: 12097491.
Kneussel M, Brandstätter JH, Gasnier B, Feng G, Sanes JR, Betz H. Gephyrin-independent clustering of postsynaptic GABA(A) receptor subtypes. Molecular and Cellular Neuroscience 2001 Jun;17(6):973-82. PubMed PMID: 11414787.
Kneussel M, Betz H. Clustering of inhibitory neurotransmitter receptors at developing postsynaptic sites: the membrane activation model. Trends in Neurosciences 2000 Sep;23(9):429-35. Review. PubMed PMID: 10941193.
Kneussel M, Haverkamp S, Fuhrmann JC, Wang H, Wässle H, Olsen RW, Betz H. The gamma-aminobutyric acid type A receptor (GABAAR)-associated protein GABARAP interacts with gephyrin but is not involved in receptor anchoring at the synapse. Proc Natl Acad Sci U S A. 2000 Jul 18;97(15):8594-9. PubMed PMID: 10900017; PubMed Central PMCID: PMC26993.
Kneussel M, Brandstätter JH, Laube B, Stahl S, Müller U, Betz H. Loss of postsynaptic GABA(A) receptor clustering in gephyrin-deficient mice. Journal of Neuroscience 1999 Nov 1;19(21): 9289-97. PubMed PMID: 10531433.

Publications Matthias Kneussel