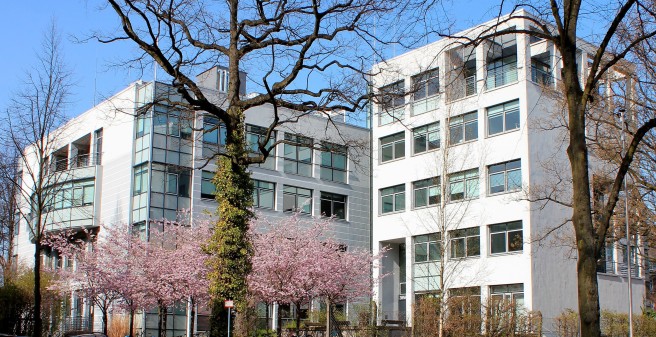 Graduate Program in Molecular Biology (ASMB)
The Program was established at the University-Hospital Hamburg Eppendorf in 1986 to promote in a multi-disciplinary approach the ability for scientific thinking and working. This Graduate Program presents molecular biology and neuroscience within a broader context of the basic sciences and biomedicine.
Fundamental (basic) and clinical (applied) aspects are explored and are integrated with relevant areas of other disciplines. This course will be of particular value to those who plan a career in academic biomedical research or in a relevant industry. The course harnesses the unique and wide-ranging, high quality expertise that currently exists within the biomedical sciences and elsewhere within the University of Hamburg.
The Graduate Program is

orientated towards practical aspects
The Graduate Program is taught at the Center for Molecular Biology Hamburg (ZMNH) in collaboration with the Faculty of Medicine and is part of the Network of European Neuroscience Schools (NENS) .
The admission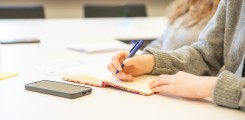 Applicants must have a diploma or master degree in natural or life sciences, engineering or computer sciences. Medical students must have passed the first part of the state exam (Medicine I). They are expected to show a strong interest for scientific work in the field of molecular biology. In addition, a supervisor's confirmation for the two year research project is required.
Please apply between 1st of June to 15th of July!
The academic content
The Graduate Program is a 2 year (4 semesters) study with lectures, seminars and hands-on research methods courses. In parallel to the study program, the students pursue a research project which can be done as part of a PhD/MD thesis or independent of that. Please see for a detailed description our study book .
At the beginning of the first semester the students present in a short talk their research project.
At the end of the second or the beginning of the third semester a progress report about their research project should be given.
At the end of the first, second and third semester two practical courses have to be undertaken to gain an understanding of different research techniques.
The successful student has to hand in a short final report (~ 6 pages) and to defend his/her research project in a final viva voce (oral examination).
The working language including the examination is English.
Teaching
Criteria for admission to the final examination
Matriculation for the Graduate Program
Regular and successful participation in lectures, seminars and practical courses
Successful participation in the final viva voce and presentation of a written summary of the research project
After completion of the modular training program and the successful final presentation of their research project the students receive an ASMB certificate.
Contact
Scientific coordinators

Priv.-Doz. Dr. rer. nat.

Sabine Hoffmeister-Ullerich

For enrolling at the University of Hamburg please contact

Campus Center
University Hamburg office of immatriculation
Application team

Alsterterrasse 1, 3rd floor
20354 Hamburg

Tel. +49 -40 -42838 - 7000
Fax +49 -40 -42838 - 4486