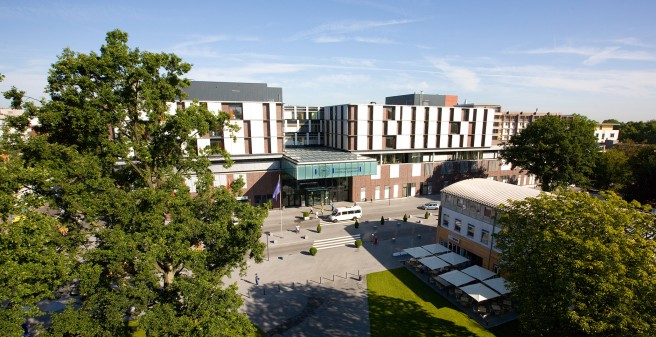 Certifications at the UKE
In 1997, the University Medical Center Hamburg-Eppendorf (UKE) was the first hospital in Germany to summarize the regulations and specifications for all employees in a quality management handbook. The first institutes were already accredited in 1998. In 2000, this was followed by the first certification of a clinic in accordance with DIN EN IS0 9001. At the end of 2008, 61 clinics, institutes and divisions had been certified or accredited.
Since 2009, the UKE has been completely certified as a corporate group in accordance with DIN EN IS0 9001. In addition, many clinics, institutes, and divisions hold special professional certifications and accreditations (see list).
Management Certifications

Qualitätsmanagementsystem DIN EN ISO 9001:2015

Special Professional Certifications and Accreditations

Brustkrebszentrum
Chest Pain Unit
Darmkrebszentrum
Klinik und Poliklinik für Allgemein-, Viszeral- und Thoraxchirurgie Onkocert: Darmkrebszentrum
Exzellenzzentrum für Adipositaschirurgie und für Chirurgische Erkrankungen der Leber
Gynäkologisches Krebszentrum
Handtraumazentrum
Integriertes Myasthenie-Zentrum
Kompetenzzentrum für Chirurgische Erkrankungen der Leber
Kopf-Hals-Tumorzentrum
NET Centrum Hamburg (Neuroendokrine Tumoren)
Onkologisches Zentrum
Osteologisches Schwerpunktzentrum
Prostatakrebszentrum
Referenzzentrum für Endokrine Chirurgie
Überregionales EMAH-Zentrum (Erwachsene mit angeborenen Herzfehlern)
Überregionales Traumazentrum
Zertifizierte Stroke Unit

state of data as of July 2020