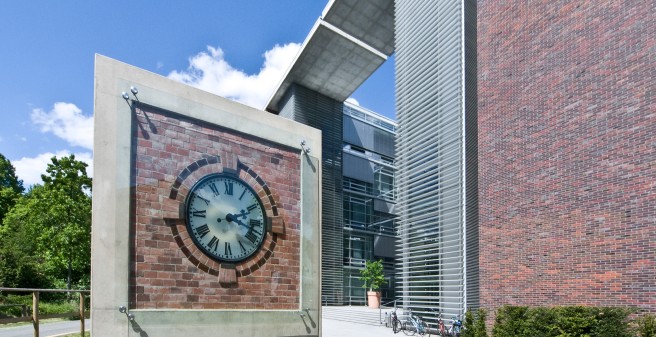 Establishment and Development of the Department of Tumor Biology
The Department of Tumor Biology has been founded in February 2002 as an independent university instiute at the campus of the University Medical Center Hamburg-Eppendorf. Since April 2007 the institute is situated in the new building Campus Forschung on the 4th floor.
The managment of the newly established department associated with a C4 professorship in tumor biolgy was taken over by Prof. Klaus Pantel. The department is part of the Center of Experimental Medicine which includes 16 institutes at UKE as well as member of the University Cancer Center Hamburg. Professor Pantel is Member of the Executive Board of the University Cancer Cancer Hamburg – Hubertus Wald Tumor Center since 2015.
The Center is supported by a grant of the German Cancer Aid as an Oncological excellence Center.
Reason for the foundation has been the better interlinking of tumorbiological basic research and clinical application in the oncological area. Thus, developments of basic research could come sooner into clinical application. Especially the development of the innovative diagnostic approach of liquid biopsy trace back to the pioneer work of the institute, which is today one of the worldwide leading institutions.