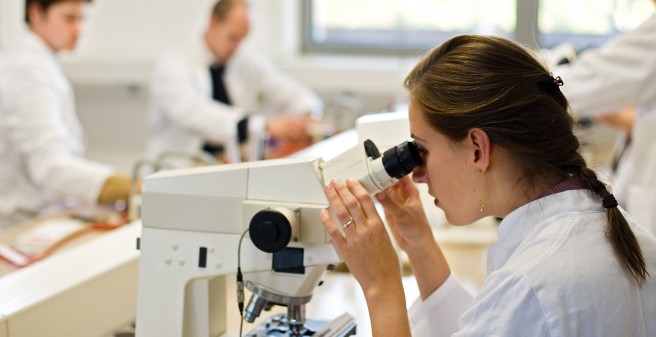 Engagement in Teaching
The Department of Tumor Biology participates in teaching medical students and dental school graduates as well as students enrolled at the faculties of natural sciences and biotechnology. Lectures, tutorials and practical courses cover all aspects of basic and translational oncology/tumor biology.
Additionally, we are supervising bachelor and master theses, medical student research projects, as well as medical doctoral theses. Students from abroad are welcome to apply at the Department of Tumor Biology for cancer-related studies (e.g., within the ERASMUS exchange programme).
Reformed medical curriculum iMED
Please find out more about the current courses at iMED-Campus
ITB Seminar
| | |
| --- | --- |
| Supervisor | Prof. Pantel |
| Time | Monday 12.30-13.30 p.m. |
| Location | Zoom |
| Type of course | B-Course |
| Presentation's language | English |
Cancer Metastasis Club
| | |
| --- | --- |
| Supervisor | Prof. Wikman-Kocher |
| Time | Tuesday 10.00 a.m.- 11.00 a.m. |
| Location | WebEX |
| Type of course | B-Course |
| Presentation's language | English |
Cancer Genomics Club
| | |
| --- | --- |
| Supervisor | PD Dr. Joosse |
| Time | Monday 4.00-5.00 p.m. |
| Location | VIKO |
| Type of course | B-Course |
| Presentation's language | English |
Journal Club - Mildred Scheel Nachwuchszentrum - UCCH
| | |
| --- | --- |
| Supervisor | PD Dr. Joosse, Dr. Stefan Werner |
| Time | Monday 12.30-1.30 p.m. |
| Location | Zoom |
| Type of course | B-Course |
| Presentation's language | English |
Further teaching offers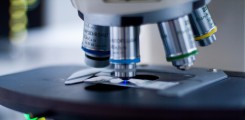 Discover the world of tumor bíology
Teaching and practical training - Molecular Life Sciences
Pharmacology for students of Dentistry (lecure)
Elective subject Tumor Biologie Medicine 2
Please find out more about the current courses at Moodle
Contact educational staff