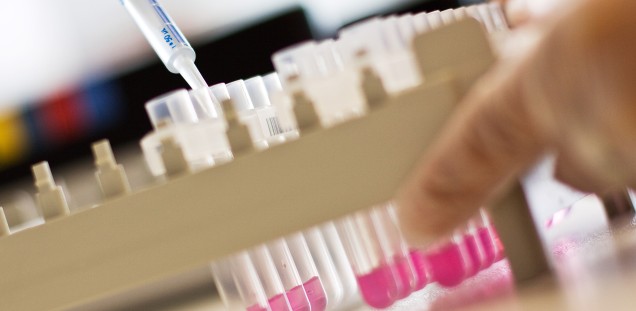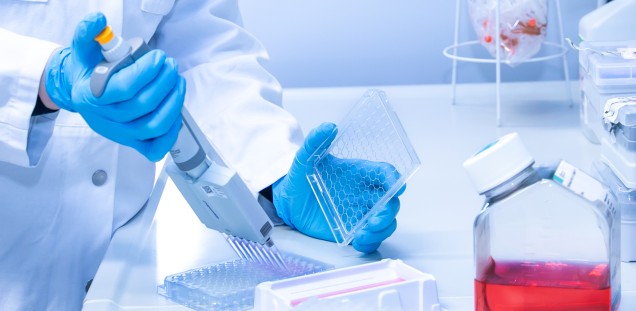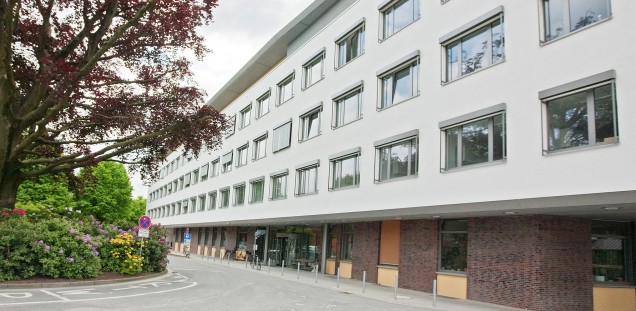 Buildung O38 (laboratory)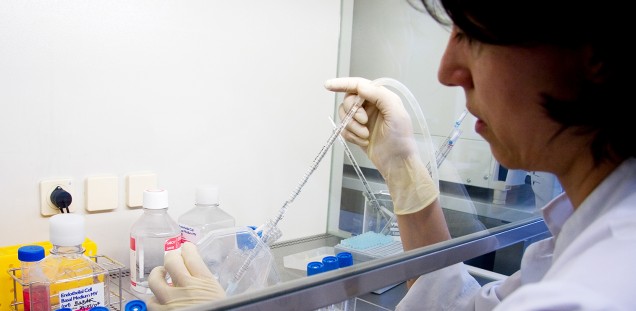 Pipetting at a extractor hood
The Diagnostic Center at the University Medical Center Hamburg-Eppendorf which was founded 1 Jan. 2007 is the first German university teaching hospital to offer the whole range of diagnostic procedures from molecular pathology and pathobiochemistry to morphological and functional imaging, all under one roof.
In addition, the Departments of Interdisciplinary Endoscopy, Neuroradiology and Radiology offer a complete range of modern procedures for minimally invasive image-supported therapies.
The Diagnostic Center accommodates not only the above-mentioned departments but also the Institutes of Clinical Chemistry, including the Central Laboratories, the Institute of Transfusion Medicine, the Institute of Medical Microbiology, Virology and Hygiene, the Institute of Immunology, the Institute of Pathology with its sections for molecular pathology and cytopathology, the Institute of Neuropathology, and the Institute of Legal Medicine.
All patient services are available 24/7 providing a unique range of diagnostic techniques that ensure an excellent standard of medical care around the clock.
In the future we hope to further dovetail our specialist areas so that we will be able to provide diagnostic procedures and therapy under one roof, and look forward to making an important contribution to patient care and to teaching and research both in the University Medical Center Hamburg-Eppendorf and for external customers who will be able to use our medical center services.