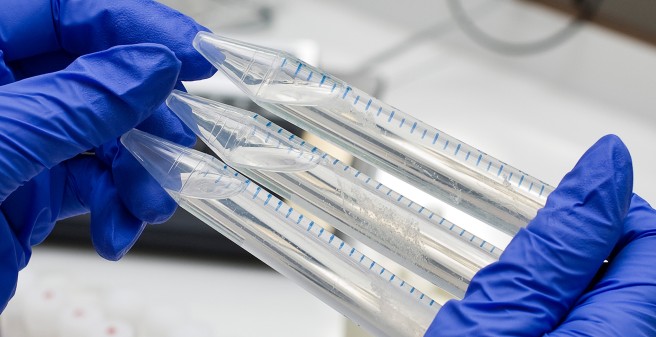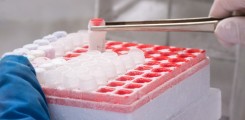 The UCCH biobank facilitates state-of-the-art cancer research
UCCH Biospecimen Resource
The biospecimen resource of the University Cancer Center Hamburg (UCCH) is composed of 16 individual repositories in 14 departments, holding cancer-derived and cancer-relevant biospecimens that range from fresh frozen (FF) and formalin-fixed paraffin-embedded (FFPE) tissue of solid tumors to blood cells, serum, urine and more processed biomaterial like DNA, RNA and protein extracts. All repositories are managed by individual departments.
Retrieval, handling and storage of biospecimens from patients are performed according to SOPs. SOPs are listed in detail in the UKE quality manual of each department. UCCH member departments agree to adhere to these SOPs. The UCCH published its UCCH minimal quality standards ("UCCH-Minimal-QM-Standards") for biomaterial and data in 2015 (see UCCH quality manual). UCCH started to audit the UCCH biomaterial resources to record the adherence to ethical and legal aspects and "UCCH-Minimal-QM-Standards" in 2015. The audits are performed in accordance to the UKE quality assessment system and are centrally documented by the UKE quality management.
A central electronic registry with more details about specimens and ways to retrieve their corresponding clinical data has been established in 2012. The electronic registry is updated once per year. For more information please contact the UCCH Science Core Unit.
Contact:
Dr. Britta Fritzsche ( +49 (0) 40 7410 - 51844 , b.fritzsche@uke.de )