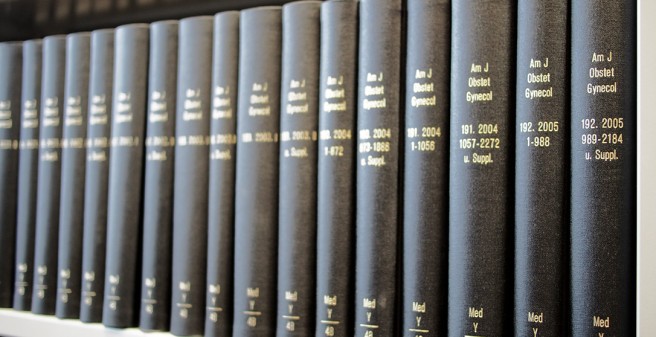 Publications
Pasquarelli, N., Engelskirchen, M., Hanselmann, J., Endres, S., Porazik, C., Bayer, H., Buck, E., Karsak, M., Weydt, P., Ferger, B. & Witting, A.
Evaluation of monoacylglycerol lipase as a therapeutic target in a transgenic mouse model of ALS.
Neuropharmacology. 2017 Sep 15;124:157-169.
Nagler, M., Palkowitsch, L., Rading, S., Moepps, B. & Karsak, M.Cannabinoid receptor 2 expression modulates Gβ1γ2 protein interaction with the activator of G protein signalling 2/dynein light chain protein Tctex-1. BIOCHEM PHARMACOL.2016, 99,60-72
Petrosino S, Cristino L, Karsak M, Gaffal E, Ueda N, Tüting T, Bisogno T, De Filippis D, D'Amico A, Saturnino C, Orlando P, Zimmer A, Iuvone T, Di Marzo V. Protective role of palmitoylethanolamide in contact allergic dermatitis. Allergy. 2010, 65, 698-711.
Karsak M, Malkin I, Toliat MR, Kubisch C, Nürnberg P, Zimmer A, Livshits G. The Cannabinoid Receptor Type 2 (CNR2) Gene is Associated with Bone Mineral Density in a Healthy Population. Hum Genet. 2009 Nov;126(5):629-36.
Gertsch J, Leonti M, Raduner S, Racz I, Chen JZ, Xie XQ, Altmann KH, Karsak M, Zimmer A. Beta-Caryophyllene is a Dietary Cannabinoid. Proc Natl Acad Sci U S A 2008, 105, 9099-104.
Tam J, Trembovler V, Di Marzo V, Petrosino S, Leo G, Alexandrovich A, Regev E, Casap N, Shteyer A, Ledent C, Karsak M, Zimmer A, Mechoulam R, Yirmiya R, Shohami E, Bab I. The Cannabinoid CB1 Receptor Regulates Bone Formation by Modulating Adrenergic Signaling. FASEB J 2008, 22, 285-94.
Karsak M*, Gaffal E*, Date R, Wang-Eckhardt L, Rehnelt J, Petrosino S, Starowicz K, Steuder R, Schlicker E, Cravatt B, Mechoulam R, Buettner R, Werner S, Di Marzo V, Tuting T, Zimmer A. Attenuation of allergic contact dermatitis through the endocannabinoid system. Science 2007, 316, 1494-7. (* contributed equally)
Ramirez A, Heimbach A, Grundemann J, Stiller B, Hampshire D, Cid LP, Goebel I, Mubaidin AF, Wriekat AL, Roeper J, Al-Din A, Hillmer AM, Karsak M, Liss B, Woods CG, Behrens MI, Kubisch C. Hereditary parkinsonism with dementia is caused by mutations in ATP13A2, encoding a lysosomal type 5 P-type ATPase. Nature Genet 2006, 38, 1184-91.
Ofek O, Karsak M, Leclerc N, Fogel M, Frenkel B, Wright K, Tam J, Attar-Namdar M, Kram V, Shohami E, Mechoulam R, Zimmer A, Bab I. Peripheral cannabinoid receptor, CB2, regulates bone mass. Proc Natl Acad Sci U S A 2006, 103, 696-701.
Steffens S, Veillard NR, Arnaud C, Pelli G, Burger F, Staub C, Karsak M, Zimmer A, Frossard JL, Mach F. Low dose oral cannabinoid therapy reduces progression of atherosclerosis in mice. Nature 2005, 434, 782-6.
Karsak M, Cohen-Solal M, Freudenberg J, Ostertag A, Morieux C, Kornak U, Essig J, Erxlebe E, Bab I, Kubisch C, de Vernejoul MC, Zimmer A., Cannabinoid receptor type 2 gene is associated with human osteoporosis. Hum Mol Genet 2005, 14, 3389-96.
Julien B, Grenard P, Teixeira-Clerc F, Van Nhieu JT, Li L, Karsak M, Zimmer A, Mallat A, Lotersztajn S. Antifibrogenic role of the cannabinoid receptor CB2 in the liver. Gastroenterology 2005, 128, 742-55.
Cui XY, Hu QD, Tekaya M, Shimoda Y, Ang BT, Nie DY, Sun L, Hu WP, Karsak M, Duka T, Takeda Y, Ou LY, Dawe GS, Yu FG, Ahmed S, Jin LH, Schachner M, Watanabe K, Arsenijevic Y, Xiao ZC. NB-3/Notch1 pathway via Deltex1 promotes neural progenitor cell differentiation into oligodendrocytes. J Biol Chem 2004, 279, 25858-65. (IF 5.520)
Hu QD, Ang BT*, Karsak M*, Hu WP*, Cui XY, Duka T, Takeda Y, Chia W, Sankar N, Ng YK, Ling EA, Maciag T, Small D, Trifonova R, Kopan R, Okano H, Nakafuku M, Chiba S, Hirai H, Aster JC, Schachner M, Pallen CJ, Watanabe K, Xiao ZC. F3/contactin acts as a functional ligand for Notch during oligodendrocyte maturation. Cell 2003, 115, 163-75. (IF 31.253) (* contributed equally)
Book Chapters and Reviews
Dumitru CA, Sandalcioglu IE, Karsak M.
Cannabinoids in Glioblastoma Therapy: New Applications for Old Drugs.
Front Mol Neurosci. 2018 May 16;11:159. Review.
Karsak M, Bab I, Zimmer A. New Insights into the endocannabinoid system by using cannabinoid receptor knockout mice. The Cannabinoid Receptors. Humana Press, New York. Reggio, Patricia H. (Ed.) 2009, XIV.
Lotersztajn S, Teixeira-Clerc F, Julien B, Deveaux V, Ichigotani Y, Manin S, Tran-Van-Nhieu J, Karsak M, Zimmer A, Mallat A. CB2 receptors as new therapeutic targets during liver diseases. Br J Pharmacol 2008, 153, 286-9.
Karsak M and Zimmer A. Cannabinoide im Einsatz gegen Allergien: Δ9-Tetrahydrocannabinol wirkt gegen Kontaktallergien bei Mäusen. BIOforum 2007, 5/2007, 052.
Valverde O, Karsak M, Zimmer A. Analysis of the endocannabinoid system by using CB1 cannabinoid receptor knockout mice. Handbook of Pharmacology 2005, 168: 115-142.
Karsak M, Hrabé de Angelis M, Zimmer A. Mausmutanten in der Schmerzforschung: Neue Erkenntnisse durch Genmutationen. Biospektrum 2002, 1.02, 17-21.