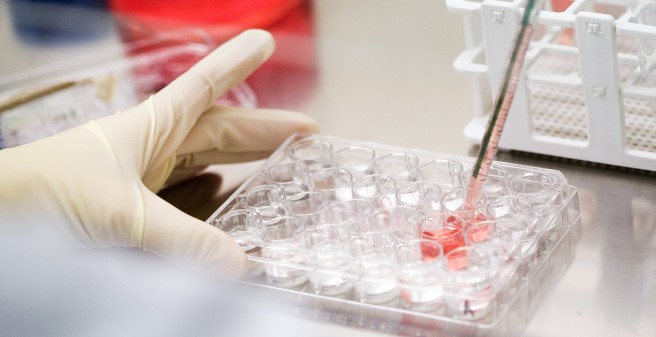 SFB 841: Liver inflammation
Within the Collaborative Research Centre 841 "Liver inflammation: infection, immune regulation and consequences" scientists decipher the complex interplay between liver injury, inflammation and repair. The aim is to develop new approaches for the diagnosis and treatment of inflammatory liver diseases. The CRC 841 started in early 2009 and is currently in the second funding period (2014-2017) of the German Research Foundation.
Here you can find more information about the SFB 841 .
SFB 1192: Immune-Mediated Glomerular Diseases
Immune-mediated glomerular diseases encompass a heterogeneous group of disorders that cause inflammation within the glomerulus and other compartments of the kidney. Despite recent important discoveries in this field, the immunopathogenesis of the various forms of immune-mediated glomerular diseases remains to be fully elucidated. However, fundamental to each of these diseases is immune-mediated kidney injury, which consists of a specific immune reaction followed by an effector phase with destructive inflammation and renal injury. Currently, treatment for most patients with immune-mediated glomerular diseases relies on unspecific immunosuppressive agents that are hazardous and only partially effective. Immune-mediated glomerular diseases therefore remain a leading cause of end-stage kidney failure in the Western world. Thus, determined efforts to characterize underlying immunopathologic mechanisms and to translate results of these studies into novel treatment concepts are clearly needed for the development of more efficacious and safer therapies for immune-mediated glomerular diseases in the future.
Here you can find more information about the SFB1192 .
KFO 296: Feto-maternal immune cross talk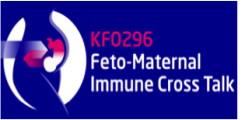 KFO 296: Feto-maternal immune cross talk
The body of a pregnant woman undergoes significant changes during pregnancy, both visible and somewhat invisible. The 'invisible changes' include that the maternal immune system mounts tolerance to the fetus. This is needed, as the fetus inherits markers from the father that are expressed on the cell surface. These markers, they are called antigens, could provoke a response of the maternal immune systems, similar to the reaction to a mismatching transplant. However, due to the tailored adaptations of the maternal immune system during pregnancy, a rejection of the fetus does not occur. During this adaptation, pregnancy hormones and immune cells are engaged in an intense dialogue. This cross talk between maternal hormones and immune cells ensures that the unborn child fetus can successfully develop until term.
Here you can find more information about the KFO 296 .
KFO 306: Primary sclerosing cholangitis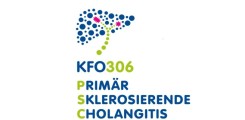 KFO 306: Primary sclerosing cholangitis
Primary sclerosing cholangitis, or PSC, is a rare, chronic, scarring disease of the bile ducts inside and outside the liver. It mainly affects young adults and leads to cirrhosis of the liver within 10 to 20 years. Although the disease is frequently fatal, its progress is largely unresearched. This situation hopefully changes in near future: Scientists and clinicians from Hamburg have set up the Clinical Research Unit 306 "Primary sclerosing cholangitis" to comprehensively understand and decipher this complex disease. The German Research Foundation supports the research initiative with more than four million euros in the next three years.
Here you can find more information about the KFO 306 .
SPP 1923: Innate Sensing and Restriction of Retroviruses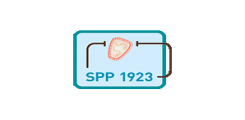 SPP 1923: Innate Sensing and Restriction of Retroviruses
Retroviruses comprise a diverse group of exogenous and endogenous viruses defined by their unique replication strategy to reverse-transcribe their RNA genome into a complementary DNA. Millions of years of coevolution with their mammalian hosts gave rise to highly pathogenic as well as apathogenic members of this family of viruses. Evidence is emerging that cell-type specific cell-autonomous components of the innate immune system, including specialized pattern recognition receptors (PRRs) and broadly antiviral restriction factors (RFs), represent key determinants of the fundamentally different outcomes of retroviral infections. Specific parameters under consideration include the efficiency of cross- and intra-species transmission, pathogenesis, virus evolution, and the ability to establish a chronic infection in a new host.
Here you can find more information about the SPP 1923 .
Purine nucleotides and T cell regulation (PAK 362)
The role of the nucleotide-gated cation channels P2X7 and TRPM2 for TCR signalling
P2X7 and TRPM2 are cation channels expressed by T lymphocytes that are gated by extra- and intracellular adenine nucleotides, respectively. Although increasing evidence points to a pivotal role of both channels in inflammation, their effects on T cells remain unclear. The primary goal of the current project is thus to characterize the roles of P2X7 and TRPM2 during the early events of T cell activation. To this end, we will use live cell Ca2+ and ATP imaging, HPLC, and patch-clamp techniques to study the roles of these channels in TCR signaling. Especially, we will test the hypothesis that 2-deoxy-adenosine diphosphoribose (2-deoxy-ADPR), instead of ADPR, is the major endogenous activating ligand of TRPM2. Further, we will characterize TCR- and P2X7-induced release of ATP, its localization in relation to the immunological synapse, and its relevance for T-cell activation, thereby providing a link between the worlds of signaling by intra- and extracellular nucleotides. Characterization of the roles of P2X7 and TRPM2 in TCR signaling will provide the basis for assessing the potential of new therapeutic strategies aimed at targeting these two ion channels.
Molecular mechanisms and function of P2X7 ion channel gating on T cells
P2X7 is a nucleotide-gated ion channel that plays an important role in inflammation. The primary goal of the proposed project is to elucidate the molecular mechanisms and functions of P2X7 ion channel gating on T cells. To this end, we have generated nanobodies (single domain antibodies from immunized llamas) that effectively block or potentiate gating of P2X7 by extracellular nucleotides. These nanobodies provide unique tools to assess the expression of P2X7 and to modulate the function of P2X7 on murine and human cells during immune responses. We will use P2X7 mutants and chimeras to determine the amino acid residues of P2X7 important for nanobody binding and for gating of the receptor. We will evaluate the therapeutic potential of the nanobodies in experimental inflammation in two mouse models. We expect our studies to yield a better understanding of the role of P2X7 in physiological and pathological immune responses. We will characterize P2X7 expression and function in human T cells and use our P2X7-specific nanobodies to modulate T cell effector functions. The results are expected to provide a basis for therapeutical applications of P2X7-specific nanobodies. Long term goals of the project are to apply these nanobodies for improved diagnostics and therapy of inflammatory diseases.
Landesforschungsförderung Hamburg: LFF-FV 45
LFF-FV 45: Geschlechtsdimorphismus im Immunsystem
Immunantworten unterscheiden sich zwischen Männern und Frauen und fuhren zu Unterschieden in der Prävalenz, der Schwere und den Manifestationen von Autoimmunerkrankungen, Infektionen und Tumoren. Auch die Ausbildung der Immunität in der pränatalen Entwicklung unterliegt geschlechtsspezifischen Einflüssen. Geschlechtsspezifische Einflüsse können sich Uber genetische Faktoren und Geschlechtshormone manifestieren, welche zudem in wechselseitiger Beziehung mit der kommensalen Darmflora (Mikrobiom) stehen. Diese Einflüsse entscheiden über Aktivierung oder Suppression des Immunsystems mit spezifischen Folgen für den Verlauf unterschiedlicher immunvermittelter Erkrankungen. Wir wollen Ursachen und Konsequenzen geschlechtsspezifischer Einflüsse untersuchen und Regelkreise identifizieren, die zu geschlechtsspezifischen Unterschieden bei dem Auftreten von immunvermittelten Erkrankungen führen.
Landesforschungsförderung Hamburg: Konsortium "ReAd Me!"
"ReAd Me! Regulatorische Adeninnukleotide auf Membranoberflächen: quantitative Bestimmung und Modulation von Zellfunktionen" Speakers: Prof. Dr. Andreas Guse, Prof. Dr. Chris Meier
Zellen eines Organismus müssen ständig Signale aus ihrer Umgebung wahrnehmen und korrekt darauf reagieren. Chemische Botenstoffe, hier: Adeninnukleotide (AN), können als Reaktion auf ein Umgebungssignal aus der Zelle freigesetzt oder zu spezifischen neuen Produkten umgebaut werden. Diese Botenstoffe diffundieren dann zu ihren Rezeptoren auf der Zelloberfläche oder in der Zelle und übertragen so das Signal. Ziel ist es, die lokalen Mengen dieser Botenstoffe zu messen und deren spezifische Wirkung zu manipulieren. Insgesamt soll das Projekt zu einem besseren Verständnis dieser AN-Botenstoffe und langfristig zu neuen Strategien zur Therapie von Krankheiten führen.
European HIV Alliance (EHVA)
EHVA
The European HIV Alliance (EHVA) is a five year project funded by the European Union's Horizon 2020 Research and Innovation Programme designed to foster the development of an effective vaccine. The EHVA encompasses 39 partners, each with the expertise to promote a comprehensive approachto the development of an effective HIV vaccine. The international alliance, which includes academic and industrial research partners from all over Europe, as well as sub-Saharan Africa and North America, will work to discover and progress novel vaccine candidates through the clinic. The UKE is one of the EHVA partners, and Prof. Altfeld is responsible for the Immune Profiling Work Package of EHVA (WP 6) that is designed to provide assays and technologies to monitor, fully characterize and compare immune responses in different tissues induced by prophylactic and therapeutic HIV vaccination.
Here you can find more information about the EHVA .
DZIF: German Center for Infection Research
DZIF's mission is to coordinate and strategically align translational infection research with the aim of developing new diagnostic, preventative and therapeutic methods for treating infectious diseases. The UKE is part of the Hamburg-Borstel-Lübeck DZIF site. Prof. Altfeld is a member of the TTU HIV within the DZIF, and several of Prof. Altfeld's research projects on HIV-1 pathogenesis and Cure research are funded by the DZIF.
Here you can find more information about the DZIF .