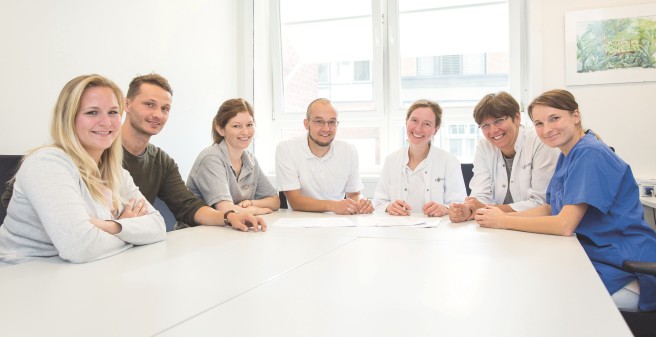 Aftercare
Once your treatment and rehabilitation is complete, you will usually move into aftercare.
At UCCH, we offer patients with cancer a comprehensive consultation on the subject of aftercare. There are often uncertainties as to which examinations are really necessary and to whom you can turn. There may be unresolved questions about late and long-term side effects or symptoms that you cannot classify.
In our survivorship consultation hour we prepare a coordinated aftercare plan for you, who has just completed therapy and are going into post-tumor care, and explain you the following:
Which symptoms need special attention in the future,
which points are important for further medical aftercare, and
where the aftercare can be carried out.
We advise patients whose therapy has been completed for some time on the physical and psychological late and long-term side effects of their illness and give them needs-oriented therapy recommendations.
If required, we can provide you with further advice or offers on topics such as sports and exercise, nutrition, psycho-oncology or complementary medicine.
In addition, we offer a special consultation hour for young patients who have survived cancer in childhood, adolescence or young adulthood in order to meet the special requirements of this age group.
For further information see Young Adults / CARE for CAYA
Head of the consultation hour:
PD Dr. Marianne Sinn