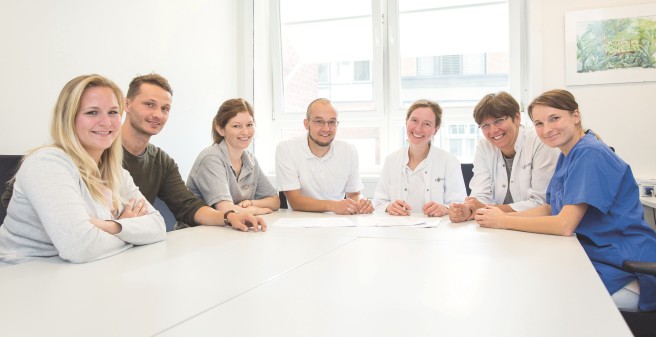 Psychosocial support
After surviving cancer, many areas of life may have changed: Personal relationships, the professional situation, the organization of everyday life and leisure time as well as the further planning of life.
In this situation, our team of psycho-oncologists supports and accompanies you and your relatives so that you can approach your "life after cancer" in a stronger position.
We offer talks, but also regular group offers, couple and family counselling and relaxation training.
You can take advantage of this offer at any time after you have survived cancer. Please contact our special outpatient clinic.
Contact:
Office of Medical Psychology
+49 (0) 40 7410 - 56803