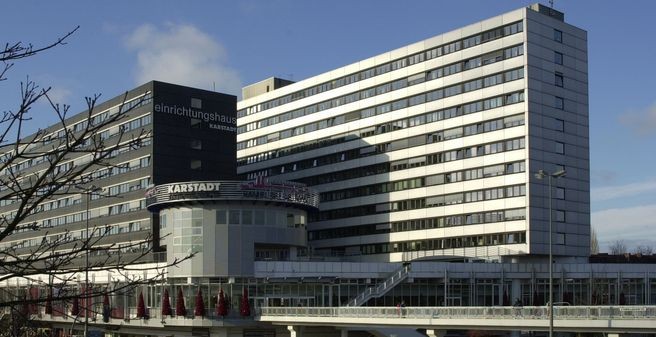 The ZfA at its former location on the 11th and 12th floors in Adolph-Schönfelder Str. in Barmbek
For a long time, work-related illnesses were not at the forefront of state health care in Hamburg as a world trading centre.
It was not until 1892, with the creation of the Department of Industrial Hygiene, that the Institute of Hygiene became preventively active in the field of occupational health and safety. Scientific occupational medicine was largely supervised by the Hygiene Department.
From 1962 onwards, scientific occupational medicine was taken over by an Extraordinarius for Occupational Medicine and Industrial Hygiene headed by Prof. Hettche and a year later by Prof. Effenberger.
In 1968, the Senate of the Free and Hanseatic City of Hamburg converted the Extraordinariate into a full Chair of Occupational Medicine and created the Central Institute of Occupational Medicine (ZfA).
After a lengthy build-up phase with the participation of Prof. Niederstadt, the institute, which was assigned to the then Health Authority and linked to the University's Department of Medicine, was presented to the public in 1972 with its location at Adolph-Schönfelder Str. in Barmbek (picture above) under the direction of Prof. Lehnert.
After taking over the Department of Maritime Medicine from the Bernhard Nocht Institute in 1990, it was initially spun off from the ZfA again in 1997 and formed the new Hamburg Port Health Centre (HPHC) together with the Port and Airport Medical Service (HäD).
Hamburg Maritime Medicine is the oldest civilian maritime medical research institution in Germany. Shipping Medicine was founded in 1966 as a department of the Bernhard Nocht Institute and is based on the tradition of the world's first port physician, Prof. Dr. Bernhard Nocht.
After initially acting as head of the department, Prof. Szadkowski was appointed full professor of occupational medicine and at the same time director of the institute in 1995.
In 2000, the Hamburg Port Health Center was merged with the ZfA under the new management of Prof. Baur. This was followed by the move to the traditional former harbour hospital on St. Pauli.On 18.04.
2007, the integration of the HPHC was manifested by renaming it the Central Institute for Occupational Medicine and Maritime Medicine (ZfAM).
With the appointment of Prof. Harth as full professor for occupational medicine and thus as director of the ZfAM, the transfer of the Port and Airport Medical Service (HäD) with its sovereign and epidemic hygiene tasks to the Institute for Hygiene and the Environment took place in 2013; the cooperation with the ZfAM is regulated by a cooperation agreement. The Maritime Medicine Working Group remained integrated into the ZfAM.
In 2019, Prof. Harth's professorship rededicated to occupational medicine and maritime medicine.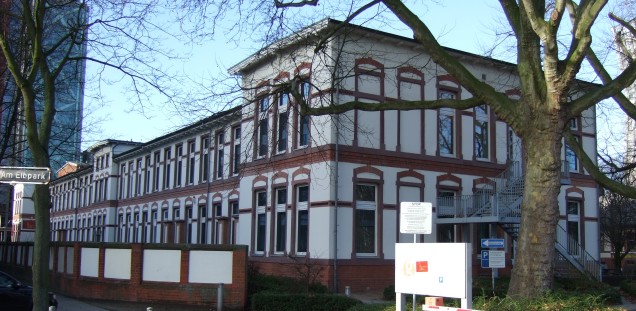 The ZfAM in House 1 of the St. Pauli Health Centre, the former harbour hospital.