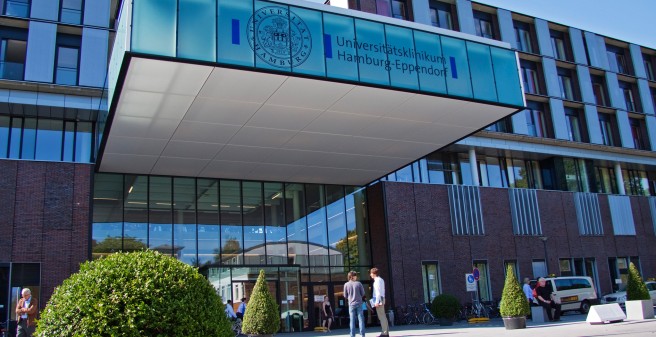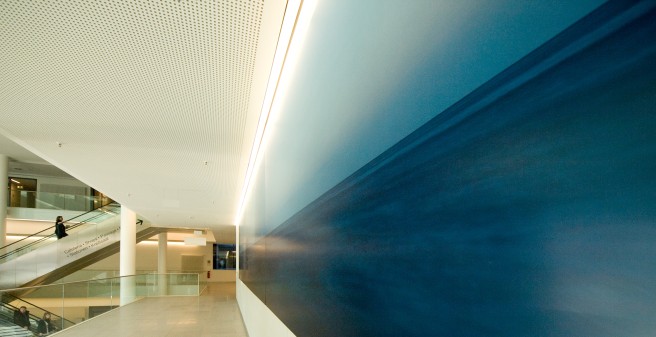 Welcome to the Outpatient Center
Highly specialized outpatient care of patients at university standard: This was the goal set in 2004 when the Outpatient Center was established by UKE – Medizinisches Versorgungszentrum (MVZ), the medical care center at the Medical Center Hamburg-Eppendorf. The concept was to bring together specialists from various medical specialties who work as a team to ensure patients the best possible care and a treatment plan tailored to their precise needs.

The concept has stood the test of time. Its success can be measured in terms of patient satisfaction, short waiting times and good patient outcomes. Patients trust us and appreciate our successful model of outpatient care – the first and biggest center of this type in North Germany. Interdisciplinary cooperation means that therapy is better coordinated and patients are spared the inconvenience of duplicate medical tests and examinations.

Another advantage of the center is its close proximity to the various UKE departments. It is clearly in the interest of the patients that the practitioners in the department can consult with the specialist physicians and experts in the Medical Center and inpatient departments in order to identify the best form of treatment. This also means that any follow-up care and/or hospital admissions can be dealt with on the same site. It is easier for specialist teams working with outpatients and in the department to meet and discuss complex pathologic findings. The Outpatient Center also attaches importance to an interdisciplinary dialogue with the colleagues who referred the patient as these physicians have often have been in contact with the patient for many years.