Welcome to the Institute for Applied Medical Informatics
The Institute for Applied Medical Informatics (IAM) is part of the Center for Experimental Medicine at the University Medical Center Hamburg-Eppendorf.
The institute, newly created at the beginning of 2021, brings together complex medical data and, in partnership with experts, generates knowledge that can be effectively used against diseases, leading to a deeper understanding of disease and more successful treatment of patients. An agile team creates and publishes innovative processes and tailored methods and tools for physicians and researchers. Our goal is to open up heterogeneous data sets for medical research, to enable interdisciplinary and international collaborations and to simplify complex analyses.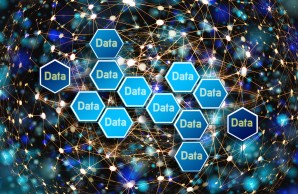 Secondary Use of Healthcare Data
The new junior research group focuses on improving research opportunities and patient care through IT solutions. These are intended to enable the exchange and use of data from patient care, clinical and biomedical research across the boundaries of institutions and locations.