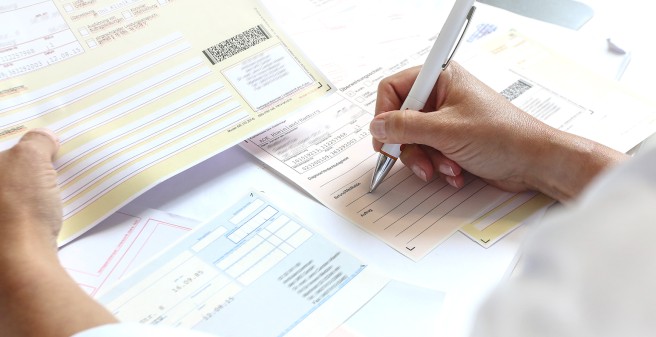 Scheduling an appointment for your patient
You can register your patients at our central entry port. Please send the following information and documents about your patient to the contact address below:
All important medical reports and discharge letters on your tumor disease and previous treatment
Fine tissue examination (histology, pathological findings) of the tumor (initial diagnosis and further findings, if applicable) including additional staining and, if applicable, molecular genetic examinations
Written findings from CT and MRT images
Please bring CT and MRT images on CD to the appointment
Most current laboratory results
Information if an interpreter is required
Please do not staple the findings together and use paper printed on one side only. This will save us work and valuable time.
Contact