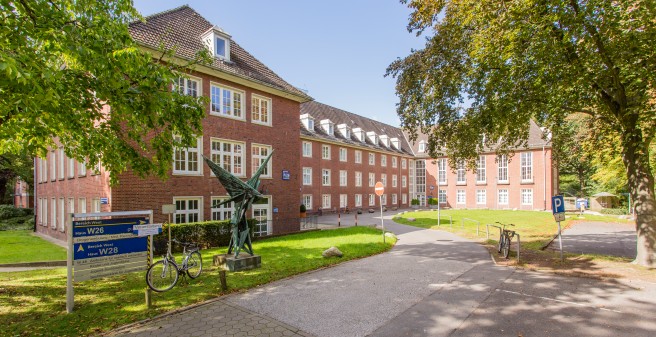 Treatment options
Dear patients, dear relatives,
We would like to inform you about our offer of psychological support and accompaniment for patients with chronic physical illnesses (cancer, HIV, organ transplantation).
Sometimes it may seem to you as if all life connections have been torn off on your way through illness and treatment, as if there is no more land in sight. Sometimes fears and worries become so massive that your own coping options are exhausted. Relatives and people close to you are also fellow sufferers.
Often, you simply lack the necessary information and advice on psychological and social support options. In this situation, you can turn to our outpatient clinics, where experienced therapists support and accompany you and your relatives. On the following pages you will find information about the work and the team of the outpatient clinics at the Institute and Polyclinic for Medical Psychology.
If you are interested in one of our services, please first register by telephone with the outpatient clinic secretariat.
Reception & Admission
If you are interested in one of our offers, please first register by telephone in the outpatient clinic secretariat during office hours. You will then receive our registration documents and a questionnaire. After returning them, you will be given an initial appointment to clarify your concerns and needs.
At present, the waiting time for an initial consultation is about 6 - 8 weeks.
Please do not come to the outpatient clinic in person if you have cold symptoms, but contact us in advance for further consultation.
We will send you a questionnaire in which you will be asked about your stresses and concerns. Once you have completed this questionnaire and returned it to us, you will be given an appointment for an initial consultation and, if necessary, referred to a therapist who will plan and carry out further counselling and psychotherapy.
We are a psychiatric outpatient clinic (PIA). Therefore, all outpatient services (participation in discussion groups, counselling and therapy in the special outpatient clinics) are financed by the health insurance funds. Please bring a referral slip (issued to: PIA - UKE) from the treating (specialist) doctor to your first appointment with us.