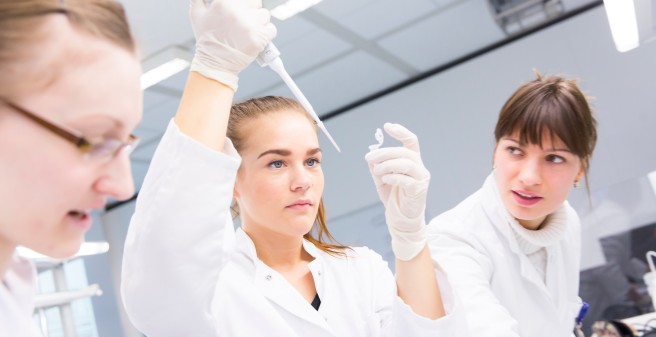 Mildred Scheel Cancer Career Center Hamburg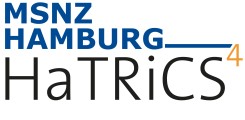 Welcome to the Mildred Scheel Cancer Career Center Hamburg - MSNZ Hamburg!
Our HaTriCS4 (=Hamburg Translational Research in Cancer: Stimulating, Shaping and Sustaining Scientific Careers) funding programme with its focus on "Dissemination and Metastasis" has set itself the task of strengthening young scientists in oncology. The German Cancer Aid supports our program over a period of 5 years.
Our programme is aimed at clinicians working in the field of science (so-called Clincian Scientists) and scientists working in cancer research (Medical Scientists).
The declared goals are to strengthen interdisciplinary, inter-professional and inter-institutional cooperation and to create and to highlight transparent and attractive career perspectives in translational cancer research for clinicians and medical scientists, both in academic research and in alternative fields and professions. In doing so, we support our fellows in the best possible way with all the means at our disposal.
Specifically, we will implement the following points:
establishment, support and supervision of interdisciplinary partner laboratories, consisting of a team of one medical and one clinician scientist.
Consolidation of a multi-level, competitive tenure track system for excellent cancer researchers to create transparent, long-term career paths at the site.
Expansion of the Clinician Scientist concept to create guaranteed research freedom in the daily routine of physicians.
Inclusion of the partner network in the Hamburg metropolitan region and other academic university locations (Kiel, Lübeck) in northern Germany.
Other infrastructural measures:

Organisation of an annual career exchange - Cancer Careers Day
Expansion of "Core Facilities" in the field of experimental tumour models and bioinformatics to support translational cancer research at the site
Development of a structured and innovative oncological / tumor biology teaching and training program to attract young scientists
Establishment of interdisciplinary mentoring teams, coaching as a means of strategic career planning and on the way to becoming a leader in the field, and targeted further and advanced training ofoour fellows in individually set focal points
needs-oriented support for the reconciliation of work and family/occupation and leisure time.
Upcoming Events