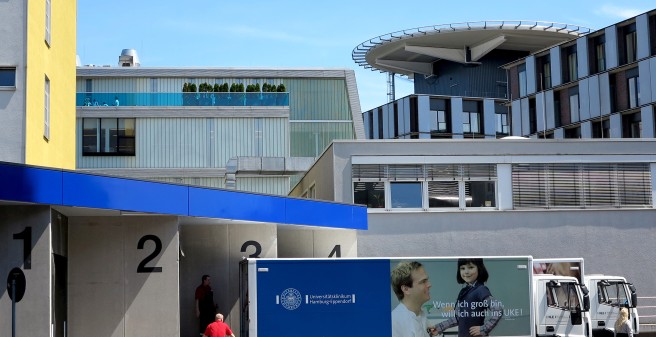 Welcome to Clinic Logistics Eppendorf
Clinic Logistics Eppendorf is a subsidiary of the University Medical Center Hamburg-Eppendorf.
We coordinate all logistical processes in the UKE i.e. patient transport, material delivery, storage logistics and waste disposal. We are also responsible for the treatment of sterile materials, medical instrument management, the call center, the postal service, the central archive and a range of other services on the clinic campus that go beyond the realms of normal logistics.