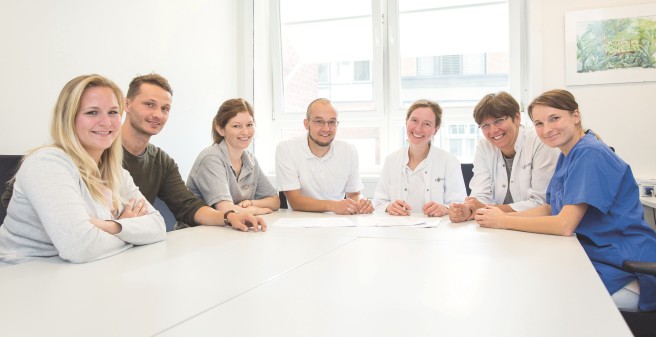 Survivorship Program
Advances in cancer therapy have ensured that more and more patients survive their cancer - the number of cancer survivors of all age groups is steadily increasing.
However, physical and psychological stress does not pass them by without a trace. Therapies can increase the number of side effects and secondary diseases in the life after cancer phase. Cancer survivors can still be affected by long-term physical or psychosocial side effects years or decades after the completed treatment.
These include cardiovascular diseases, hormone disorders, fatigue and depression. This leads to physical and psychological problems and stress. In addition, the return to everyday life (school, education or work) is often difficult and can only be implemented slowly. The risk of another cancer disease is also significantly increased.
Studies have shown that a healthy lifestyle with plenty of exercise and a balanced diet as well as psychological support can alleviate the negative side effects and improve the quality of life.
We offer you, dear patients, in our comprehensive suvivorship program, to take up these problems together with you and to discuss your concerns. The program is aimed at all patients who have completed cancer therapy.
The survivorship program comprises the following individual areas:
For further information click on the corresponding topic above.