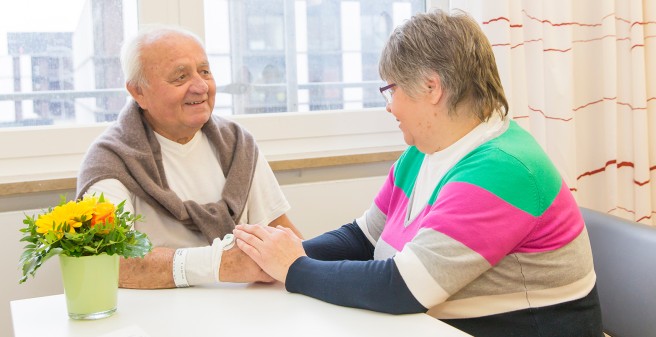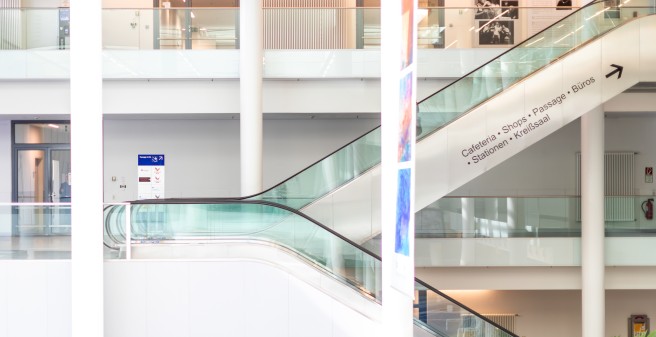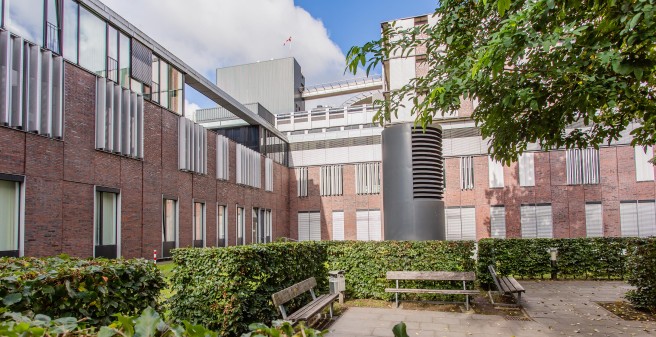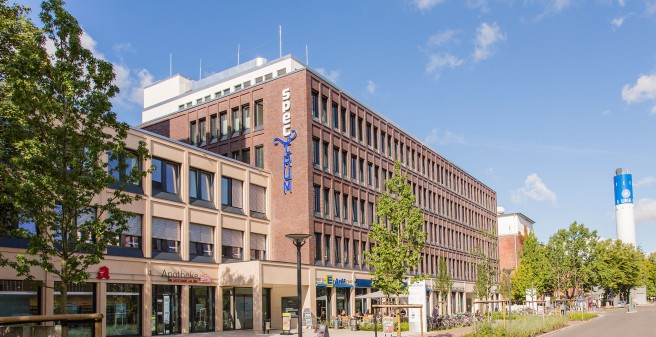 Your visit in the UKE (University Medical Center Hamburg-Eppendorf)
Every ward has individual visiting hours. Please ask the nursing staff about the best time for your relatives and friends to pass by. As appointments for exams often take place in the morning, you may not be in your room during this time. In general, it is therefore preferable to reserve afternoons or evenings (until 08:00PM) for visits. Please remember that children under the age of 12 may enter the intensive care unit according to prior agreement with the attending physician, only.
In addition to your room, there are various possibilities to receive visitors. Many recreation rooms offer seating accommodation, dishes and often a fridge to store food which may have been brought along. If your treatment team has no objections and you have informed your nurse in charge, you can take a walk on the UKE premises. There you will find for example a restaurant and many cafés offering coffee, cake and many other goodies. Here, you are provided with an overview of our service offer.
The ward staff is responsible for your stay in the UKE. Please come to an agreement with the attending nurse, before you want to leave the ward. Leaving the Clinical Center premises is not allowed unless permission has been obtained from the physician.
Offers for relatives