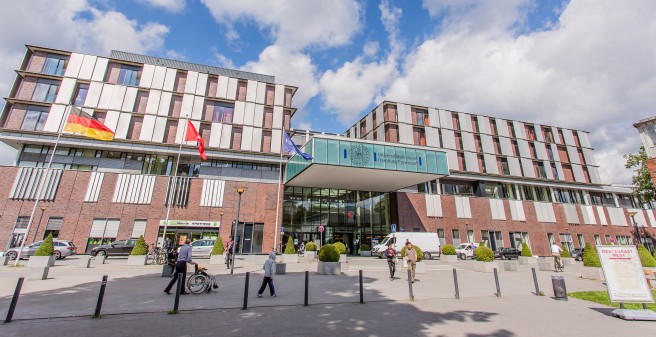 Welcome to the UKE Academy for Training and Career
Training. Perspectives. Career.
At the UKE (University Medical Center Hamburg-Eppendorf) Academy for Training and Career, experienced specialists receive regular training. The UKE academy identifies and develops the executives of the UKE and trains junior specialists for the UKE. Advanced and Professional Training The UKE offers numerous opportunities for advanced trainings, seminars, specialist courses and professional trainings to the staff of all occupation groups. Leadership & Career The UKE Academy offers selection procedures and potential analysis to future executives. New executives are qualified in trainings and supported by coachings. Training & Courses of Studies
At the UKE Academy, several schools are united under one roof offering the possibility to undergo apprenticeships in healthcare professions and academic education in dual degree programs.
Advanced Training Program
The UKE Academy offers education programs for institutions and companies of the healthcare management industry of the North. Many programs are also open to interested persons who are not working for the UKE group.