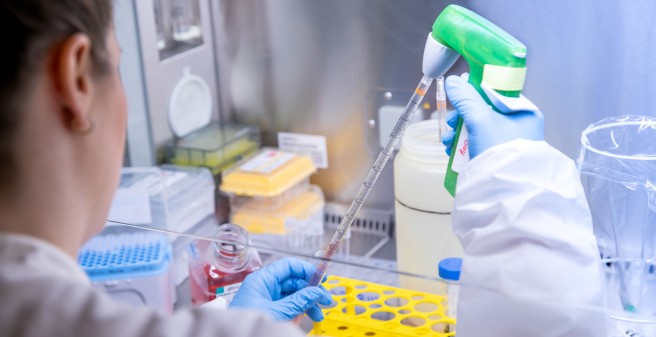 Projects with State Research Funding at the UKE
Established in 2013, the State Research Funding serves to support the development of existing scientific potential as well as to further develop existing and promising emerging research areas.
One scientific emerging research area and one project of the key research area Neurosciences are currently being funded at the UKE.
"READ ME! Regulatory adenine nucleotides on membrane surfaces: quantitative determination and modulation of cell functions"
Spokesman: Prof. Dr. A. Guse (UKE); Prof. Dr. C. Meier (university Hamburg)
cooperation Partners: Europeen Screening Port Hamburg
Duration: since 2014
"Molecular mechanisms of network modification: adjustment of synapses and networks for neuronal plasticity"
Spokesman: Prof. Dr. M. Kneussel (UKE)
Partners: University of Hamburg, DESY, Israel Institute of Technology
Duration: since 2014