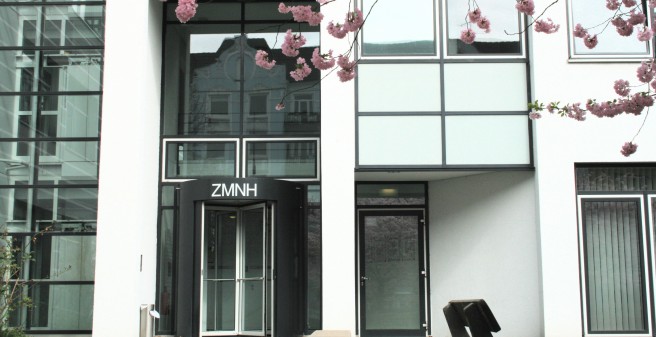 ZMNH
Established in 1987 as the first center for basic research in molecular neurobiology in Germany (see History), the Center for Molecular Neurobiology Hamburg has today seven institutes, the Department of Excellence for Neural Information Processing, four research groups, four guest groups, the senior research group Biosynthesis of Neural Structures and six core facilities. The ZMNH Scientific Advisory Board (see below) advises the ZMNH in its strategic planning.
You may find an overview on ZMNH's scientific activfities and publications in the ZMNH Reports , on the ZMNH News website and on the publications websites of the ZMNH institutes and research groups..
To promote scientific exchange and collaboration, there are various interdisciplinary teaching and training offers such as the ZMNH-based Graduate Program in Molecular Biology (ASMB), ZMNH-Seminars and symposia (see ZMNH Teaching, ZMNH Events ) as well as the Annual Blankenese Conferences .
Open positions are announced on the News websites of the ZMNH institutes and research groups.
Members of the ZMNH Scientific Advisory Board
Current Collaborative Research Projects at ZMNH