International Scientists
Scientists from all over the world work at the UKE. We present some of them here.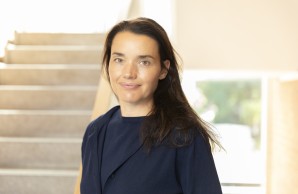 Prof. Dr. Madeleine Bunders
Meet the future
When Prof. Dr. Madeleine Bunders moved from Amsterdam to Hamburg six years ago, she had a revolutionary technology in her luggage: organoids, which can be used to replicate human organs on a microscopic scale.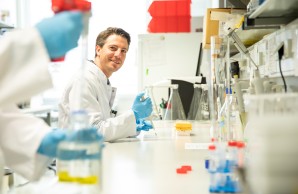 Dr. Manu Beerens
A breath of fresh air from Boston
In January 2022, Dr. Manu Beerens moved from Boston in the USA to Hamburg on the river Elbe. His team at the UKE, integrated in the Institute of Clinical Chemistry and Laboratory Medicine, studies cardiovascular diseases at the molecular and physiological level.
Prof. Dr. Stefano Panzeri
In pursuit of the code
Prof. Dr. Stefano Panzeri has worked at universities in Italy, Great Britain and the USA. The mathematical neuroscientist seeks to further advance brain research at the medical faculty of Hamburg University, which has the University of Excellence status.
Prof. Dr Pablo J. Sáez
An experimental kit and big plans
From Santiago de Chile via Paris to Hamburg - Prof. Dr Pablo J. Sáez came to the Institute of Biochemistry and Molecular Cell Biology in the summer of 2020. With his professorship he also received his own laboratory in the Fritz Schumacher-Haus, where he and his team research the migration of immune cells.
Prof. Maya Topf
Arrival in Hamburg
Renowned scientist from Israel has accepted UKE-professorship. Professor Maya Topf has been conducting research at the Centre for Structural Systems Biology (CSSB) since 1 October 2020 upon appointment by the UKE and HPI. The native Israeli had previously worked at universities in Oxford, San Francisco and London. With her new team she will work on developing antiviral therapies.