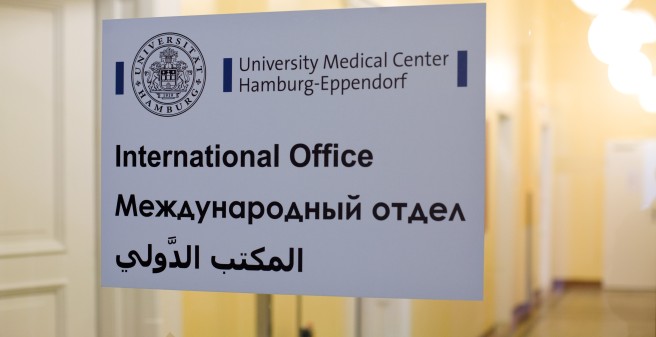 International Office
Dear Guests,

Welcome to our website! The UKE International Office consists of two subdivisions:
Administrative support for international patients
Interpreter and translation service
On the following pages you will find further information on these areas of business. For detailed content in English, Russian and Arabic please visit our website http://www.uke-io.de .