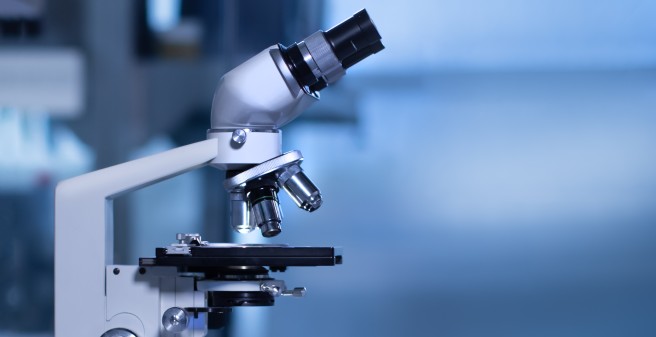 Dr. Martini Prize 2022 for ZMNH scientist
Dr. Max Kaumann from the ZMNH Institute for Neuroimmunology and Multiple Sclerosis was laureated of the first Dr. Martini Prize 2022 for the identification of specific immune cells which settle in the brain during the course of multiple sclerosis.
The Dr. Martini Foundation was established in 1880 by friends and colleagues of the surgeon Dr. Erich Martini, who died in the same year. The Dr. Martini Prize - Germany's oldest medical prize - is endowed by the Hamburg Foundation for Science, Development and Culture Helmut and Hannelore Greve and is annually awarded to scientists working in Hamburg.
https://uke-alumni.de/vier-nachwuchsforschende-erhalten-dr-martini-preis-2022/
05/ 2022
Department of Excellence for Neural Information Processing
ZMNH: Thomas Oertner was awarded an ERC Synergy Grant
ERC Synergy Grant for Thomas Oertner's project
"Microglia control of physiological brain states (Micro-COPS)"
Press release about the grant for Thomas Oertner (in German)
November 5, 2020
Good memories – against forgetting
The Deutsche Forschungsgemeinschaft (DFG, German Research Foundation) approved 2.6 million Euros for the renewal of the Research Unit FOR 2419 "Plasticity versus Stability: Molecular Mechanisms of Synaptic Strength" in the years 2019 to 2021. Six projects of researchers from ZMNH and the universities of Mainz and Hamburg are funded. Prof. Dr. Matthias Kneussel is the speaker of the research unit.
The FOR 2419 researchers focus their interest on the question how learning and memory formation work and how we can fight the loss of memory. The processing, storage and retrieval of information in the brain depend on neural circuits and the synapses which connect elements witin the circuits. Although the gross structure of synaptic networks is stable for years, the strength and structure of single synapses change with each of our activities. A growing number of cognitive and psychiatric disorders such as anxiety disorders, schizophrenia and certain autism spectrum disorders are thought to be synaptopathies caused by synaptic dysregulation. The researchers of FOR 2419 apply innovative techniques, such as time-lapse imaging of single molecules, optogenetics, electrophysiology, and behavioral studies of learning and memory to investigate the molecular, structural and functional changes that determine synaptic strength and network connectivity and their impact. This may open innovative therapeutic approaches to loss of memory.
Please find more information on www.uke.de/FOR2419.
References:
Wiegert JS, Pulin M, Gee CE, Oertner TG (2018) The fate of hippocampal synapses depends on the sequence of plasticity-inducing events. Elife 7:e39151
Kneussel M, Triller A, Choquet D (2014) SnapShot: receptor dynamics at plastic synapses. Cell 157:1738-1738.e1.
Mikhaylova M, Reddy PP, Kreutz MR (2018) Role of neuronal Ca2+-sensor proteins in Golgi-cell-surface membrane traffic. Biochem Soc Trans 38(Pt 1):177-180.
Press Release of the University Medical Center Hamburg-Eppendorf (pdf, in German)
December 10, 2018
A gene activated in infant and young brains determines learning capacity in adulthood

During early postnatal development, primary sensory regions of the brain undergo periods of heightened plasticity (critical period), which sculpt neural networks and lay the foundation for adult sensory perception. "If such critical periods exists for complex behavior has long been debated" says Dietmar Kuhl, director of the Institute for Molecular and Cellular Cognition at the Center for Molecular Neurobiology (ZMNH) of the UKE. "Our study shows that this is indeed the case. During a critical period in the development of the brain, the gene Arc/Arg3.1 is activated. It is responsible for establishing neuronal networks, which are required later for complex learning."
In previous work, Dietmar Kuhl and his team identified Arc/Arg3.1 and demonstrated its vital role in storing long lasting memories in adults. Animals lacking this gene exhibit Alzheimer-like loss of memory although they are otherwise perfectly healthy. In their new study, the Hamburg team discovered that Arc/Arg3.1 is also activated in the brains of infant and young mice. "These findings puzzled us, because mice of this age are not yet capable of forming long term memories", explains Ora Ohana, who codirected this study with Dietmar Kuhl. "We now could demonstrate that mice, which expressed the Arc/Arg3.1 gene during infancy and childhood, were capable of faster and more complex learning compared to mice, which lacked the gene during this critical period."
According to the scientists, the new findings will pave the way to understand how regulation of Arc/Arg3.1 by genetic, environmental factors, as well as experience during childhood can determine adult cognitive capacity. "This research will ultimately help to provide optimal environments for child-raising and better treatments for neuropsychiatric conditions in which brain development was disturbed", says Xiaoyan Gao, one of the authors of the study.
Reference
Gao X, Castro-Gomez S, Grendel J, Graf S, Süsens U, Binkle L, Mensching D, Isbrandt D, Kuhl D, Ohana O (2018) Arc/Arg3.1 mediates a critical period for spatial learning and hippocampal networks. Proceedings of the National Academy of Sciences USA (PNAS) 2018 Nov 15. pii: 201810125. doi: 10.1073/pnas.1810125115.
Press release of the University Medical Center Hamburg-Eppendorf (pdf)
November 13, 2018
ZMNH scientist was awarded NENS Poster Award 2018
The Network of European Neuroscience Schools (NENS) awards at every Forum of the Federation of European Neuroscience Societies (FENS) a best poster award. During this year's FENS Forum in Berlin from July 7th-11th, 2018, Brenna Fearey, a doctoral student in the Institute of Synaptic Physiology of ZMNH/UKE, received the first prize for her poster "SynTagMA: A synaptic tag for mapping activity". She presented a new genetic tool that marks active synapses by red fluorescence whereas non-active synapses show green fluorescence. With this contribution, she won the first prize, a great success in a conference with more than 7,000 participants!
Summary: SynTagMA, a synaptic tag for mapping activity
Brenna Fearey (1), Alberto Perez-Alvarez (1), Christian Schulze (1), Ignacio Arganda-Carreras (2), Eric Schreiter (3), J. Simon Wiegert (4), Christine Gee (1), Thomas Oertner (1)
1 Institute of Synaptic Physiology, Center for Molecular Neurobiology (ZMNH), UKE, Hamburg
2 Universidad del Pais Vasco, Computer Science and Artificial Intelligence, San Sebastian, Spain
3 Howard Hughes Medical Institute, Janelia Research Campus, Ashburn, USA
4 Synaptic Wiring and Information Processing, ZMNH, UKE, Hamburg
Whether synaptic weight changes or changes in network connectivity underlie learning and memory has been difficult to determine due to the lack of a reliable method to monitor all active connections over time. CaMPARI is a genetically encoded calcium integrator that allows permanent labeling of highly active cells by UV illumination. By anchoring CaMPARI to dendritic spines using a PSD-95 FingR, we created SynTagMA: a genetically encoded photo-convertible calcium integrator targeted to the post-synapse. Upon UV illumination, SynTagMA irreversibly photoconverts from green to red, but only in spines with high calcium levels. To characterize and calibrate this tool, we expressed the cytosolic CaMPARI or the newly made SynTagMA in CA1 pyramidal cells in organotypic hippocampal slice cultures. We show that the precise timing and dosage of UV illumination is crucial for labeling synaptic events. As this tool allows simultaneous analysis of thousands of synapses in tissue, we are developing a streamlined image analysis process. Due to natural protein turnover, it is possible generate a second map of active synapses 24 h later. Thus, it will be possible to study the pattern of active synapses at multiple time points. We hope that our new tool will allow investigation of the stability of synaptic circuits following long-term potentiation in vitro and in intact animals during behavior.
July 12, 2018
New potential therapeutic target for AutismSpectrum disorder
Intensive research under the direction of Dr. Froylan Calderon de Anda, Research Group Neuronal Development at the Center for Molecular Neurobiology (ZMNH) of the University Medical Center Hamburg-Eppendorf (UKE), revealed that mutations in the TAO2 gene leading to a reduced gene activity result in an increased risk for autism spectrum disorders (ASDs). The scientists identified RhoA signaling as a mediator of TAOK2-dependent synaptic development that has the potential for a new therapeutic target for ASDs.
Reference: Richter et al., Altered TAOK2 activity causes autism-related neurodevelopmental 3 and cognitive abnormalities through RhoA signaling, Molecular Psychiatry, 2018, DOI: https://doi.org/10.1038/s41380-018-0025-5
Press release of UKE (in German)
Resonance in international press
April 4, 2018
Michael Frotscher - "But, research requires much time."
Prof. Dr. med. Dr. h.c. Michael Frotscher
Our colleague and friend Prof. Dr. med. Dr. h.c. Michael Frotscher died after a short serious illness on May 27th, 2017. We will greatly miss his friendly, appreciative manner, his scientific expertise and his tireless efforts to address difficult questions.
With the passing of Michael Frotscher, we have lost an internationally acclaimed scientist and a wonderful colleague who never lost his curiosity of how the brain works.
In 2011, Michael Frotscher came to Hamburg with a Senior Research Professorship in Neuroscience from the Hertie Foundation and established the Institute for Structural Neurobiology at the Center for Molecular Neurobiology (ZMNH), University Medical Center Hamburg-Eppendorf (UKE). He was elected Director of the ZMNH in 2015.
He quickly became a highly esteemed member of the Medical Faculty of Universität Hamburg, and a valued advisor and discussion partner for colleagues from diverse areas who greatly appreciated his readiness to help and his specialist advice.
Michael Frotscher's scientific work on the cytoarchitecture and wiring of the brain as well as on the structural and functional analysis of synapses is internationally renowned and highly cited. Innumerable collaborations, honorary positions and awards demonstrate his very high reputation. In recognition of his important contributions to the field of neuroanatomy, he received many awards including: the Gottfried Wilhelm Leibniz Prize of the German Research Council (DFG), the Ernst Jung Prize for Medicine, an honorary doctorate from the Goethe University Frankfurt and the Jacob Henle Medal of the Georg-August-Universität Göttingen.
We will treasure our memories of Michael Frotscher, an outstanding scientist and wonderful friend whose heart beat for science. Our thoughts are with his relatives.
His colleagues
Curriculum Vitae Prof. Dr. Dr. h.c. Michael Frotscher
June 1, 2017
ZMNH scientist was awarded an ERC Starting Grant
Dr. J. Simon Wiegert from the ZMNH Institute for Synaptic Physiology was awarded an ERC Starting Grant from the European Research Council (ERC) for his project "LIFE synapses – Long-term Investigation of Functional Excitatory Synapses: Linking Plasticity, Network Wiring and Memory Storage". The project aims at deciphering the role of synapses for information processing and memory storage in the mammalian brain by combining state-of-the-art imaging techniques such as 2-photon microscopy with latest optogenetic approaches. The grant amounts to € 1.5 million for a period of five years.
Press release of the University Medical Center Hamburg-Eppendorf (in German, pdf)
October 7, 2016
Dr. Martini Prize for ZMNH scientist
Dr. Xuejun Chai from the ZMNH Institute of Structural Neurobiology is laureate of a second Dr. Martini Prize 2016. The prize was awarded for her research on the role of Reelin for the induction of branching of neurons and radial glial cells during corticogenesis. The Dr. Martini Prize is the oldest prize for scientific research in the field of medicine in Germany. It is annually awarded by the Dr. Martini-Foundation to scientists working in Hamburg.
Press release of the University Medical Center Hamburg-Eppendorf (in German, pdf)
February 12, 2016
Honorary doctorate degree of Universität Heidelberg
Award Ceremony for Prof. Dr. Schachner at Universität Heidelberg
On November 30, 2015, Melitta Schachner Camartin, one of the world's leading neuroscientists, received the prestigious honorary doctorate degree from the University of Heidelberg.
Schachner was the first chair of Heidelberg's Department of Neurobiology from 1976 to 1988 and led the development of a center for neuroscience at Heidelberg. From 1988 she established a center for the study of neurobiology at Swiss Federal Institute of Technology in Zurich.
She was director of the ZMNH Institute for Neural Structures from 1995 to 2011 and is now head of the emeritus group Biosynthesis of Neural Structures, advisor for the Neuroscience Center at the Li Ka-Shing University Shantou, China and a Distinguished Professor in the Department of Cell Biology and Neuroscience, School of Arts and Sciences, Rutgers University–New Brunswick, USA,
A member of the prestigious German National Academy of Sciences Leopoldina, Schachner has focused her research on the cellular and molecular mechanisms that underlie development, maintenance, and modifications of the adult central nervous system. She has authored more than 800 articles in peer reviewed journals, her h-index was 118 in November 2015.
Press release of Universität Heidelberg (in German)
Press release of the University Medical Center Hamburg-Eppendorf (in German, pdf)
November 30, 2015
DFG Research Unit FOR 2419 "Plasticity versus Stability"