A WARM WELCOME TO THE EUROPEAN LIQUID BIOPSY SOCIETY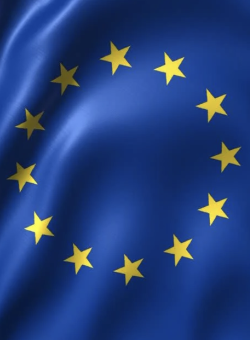 EU COMMISSION – ELBS, A "LEGACY" ACCORDING TO IHI
The ELBS has recently been termed a "legacy" by the Innovative Health Initiative (IHI), a public private partnership between the European Union and European pharmaceutical industry. As a successor of the highly successful EU-IHI-CANCER-ID project, the ELBS is honored to receive such an affirmation for its efforts in innovation and sustainability. See here what the IHI office had to say: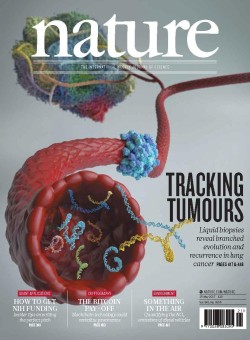 LIQUID BIOPSY IS A 'NATURE' CANCER MILESTONE
The concept of characterizing and potentially detecting tumors through a minimally invasive procedure (such as the collection of blood) has enormous potential to improve cancer patient management. This fact is highlighted by scientific publishing powerhouse 'Nature' who include liquid biopsy in the Nature Cancer Milestones that "celebrate two decades of breakthroughs in basic, translational and clinical research which have revolutionised our understanding and management of cancer."
COVER: © NATURE | Vol 545, No 7655 | 25 May 2017
TRANSLATION OF RESEARCH INTO CLINICAL PRACTICE
The ELBS aims to ensure that liquid biopsy (LB) tests soon become part of clinical routine to benefit cancer patients (< 5 years). It is our mission to promote comprehensive research on liquid biopsy leading to robust LB assays that are subsequently validated in clinical trials providing evidence for the clinical utility of LB. In order to close the gap between the thousands of research publications and the lack of LB biomarkers available in routine clinical practice, the ELBS strategy is to:
Build a strong and interconnected network with all essential stakeholders on board

Define good practice criteria for the inclusion of LB in clinical trials

Revise and design "ELBS approved" clinical trials in the realm of LB

Benchmark novel technologies

Improve and establish SOPs

Conduct multi-center ring trials assessing and comparing technology proficiency

Develop strategies for the translation of liquid biopsy assays to routine clinical practice

ELBS partners believe that the goal of improving patient care through LB assays will only be reachable as an agile and devoted collective. The combined expertize of all our members firmly establishes the ELBS as a driving initiative in the LB field.