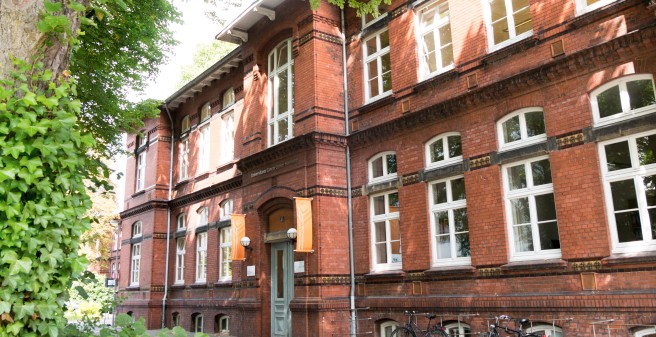 We care about our patients
Welcome to the Hubertus Wald Tumorzentrum - University Cancer Center Hamburg (UCCH). We are a comprehensive cancer care and research center, part of University Medical Center Hamburg-Eppendorf (UKE). We are a designated Center of Excellence in Oncology by Deutsche Krebshilfe, the leading private sponsor of cancer care and research in Germany.
Our mission is to provide you, our dear patients, with the very best comprehensive care available, and to accelerate through innovative research the development of enhanced therapies and diagnostics which will enable us to fight cancer more effectively.
The UCCH has integrated and builds upon excellent clinical and basic science resources available at the UKE campus. To achieve the best possible treatment for our patients, we integrate the expertise and resources from all medical departments concerned with cancer treatment and diagnosis, as well as resources that support those close to our patients.
We bring together scientists from experimental basic science research groups and medical experts from clinical care facilities into comprehensive and innovative networks to focus on the development of treatments for specific cancers. The strengths of our internal networks are further enhanced by collaborations with external partners in cancer research and care.
UCCH develops new research programs, fosters innovative research and care concepts, and strive to make sure that needs from the clinic, results from the laboratories, and ideas from both sides, are communicated effectively among all members of our center. In essence, we are dedicated to speed up development of better treatments, better care, and better preventive measures to defeat the ailment of cancer.
Information COVID-19 pandemic
News
Our location
Events
Please find all events on cancer at our UCCH calendar
Magazines