Research News
03.06.2020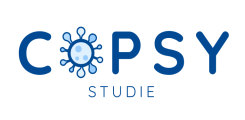 The Child Public Health Research Section has a new study on the effects and consequences of the COVID-19 pandemic on the mental health of children and adolescents in Germany. The COPSY study is led by Prof. Dr. Ravens-Sieberer and conducted by the Child Public Health Research Section at the University Medical Center Hamburg-Eppendorf.
Further information can be found in our press release
Further reports can be found under:
29.05.2020 NDR 90,3: Studie zu Corona-Folgen für psychische Gesundheit von Kindern
29.05.2020 Süddeutsche Zeitung: Studie untersucht Folgen der Corona-Krise auf Kinder-Psyche
29.05.2020 Hamburg 1: Wie erleben Kinder die Corona Pandemie
12.03.2020
The current results of the HBSC Study 2017/18 on child and adolescent health are now available in the form of fact sheets . In addition to a basic fact sheet on the methodology of the HBSC study, results are presented on health-related topics such as well-being, substance consumption, psychosomatic complaints, nutrition, exercise and (cyber) bullying.
11.02.2019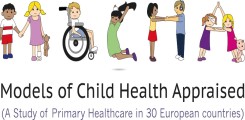 The European care project MOCHA, in which the Child Public Health Research Section was involved as Country Agents for Germany, has now been successfully completed.
MOCHA is a major research project within the Horizon 2020 funding program of the European Union for the comparative evaluation of different models of child health care in Europe.
Further information, the final report as well as all published articles and interim reports can be found on the project Website (http://www.childhealthservicemodels.eu/).
01.03.2018
STUDY
During the next months, the next survey within in HBSC Study will be done. A sample of German schoolboys and schoolgirls will be questioned about their physical health, nutrition, mental health and well-being. We thank all schools for supporting the study as well as the participations pupils!
01.02.2018
STUDY
In February 2017, the data collection of the ADOPT study started. Thanks to all participating families!
28.11.2017
MEETING OF EXPERTS
On the 28th of November 2017, the EBWo project invited experts from Germany and abroad to a workshop on educational and health research to Hamburg. Thanks to all participants for the interesting discussion!
15.11.2017
STUDY
In November 2017, the data collection of the fourth wave of the BELLA study was finished. The BELLA study provides recent data on mental health and health-related quality of life of children, adolescents and young adults in Germany.
27.09.2017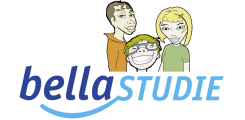 PUBLICATION
The third Special Issue of the Journal of Health Monitoring presents information on the fourth wave of the BELLA study. The BELLA Wave 4 is a combination of cross-sectional and cohort online survey.