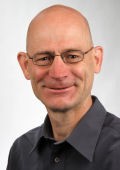 Prof. Dr. rer. nat.
Stefan Kindler
Head of scientific working group
Location
---
Campus Forschung N27 , 1st Floor, Room number 01.039
Publications
2019
Cognitive impairment and autistic-like behaviour in SAPAP4-deficient mice
Schob C, Morellini F, Ohana O, Bakota L, Hrynchak M, Brandt R, Brockmann M, Cichon N, Hartung H, Hanganu-Opatz I, Kraus V, Scharf S, Herrmans-Borgmeyer I, Schweizer M, Kuhl D, Wöhr M, Vörckel K, Calzada-Wack J, Fuchs H, Gailus-Durner V, Hrabě de Angelis M, Garner C, Kreienkamp H, Kindler S
TRANSL PSYCHIAT. 2019;9(1):7.
2017
De Novo Missense Mutations in DHX30 Impair Global Translation and Cause a Neurodevelopmental Disorder
Lessel D, Schob C, Küry S, Reinders M, Harel T, Eldomery M, Coban-Akdemir Z, Denecke J, Edvardson S, Colin E, Stegmann A, Gerkes E, Tessarech M, Bonneau D, Barth M, Besnard T, Cogné B, Revah-Politi A, Strom T, Rosenfeld J, Yang Y, Posey J, Immken L, Oundjian N, Helbig K, Meeks N, Zegar K, Morton J, , Schieving J, Claasen A, Huentelman M, Narayanan V, Ramsey K, Brunner H, Elpeleg O, Mercier S, Bézieau S, Kubisch C, Kleefstra T, Kindler S, Lupski J, Kreienkamp H
AM J HUM GENET. 2017;101(5):716-724.
2016
Shank3 Is Part of a Zinc-Sensitive Signaling System That Regulates Excitatory Synaptic Strength
Arons M, Lee K, Thynne C, Kim S, Schob C, Kindler S, Montgomery J, Garner C
J NEUROSCI. 2016;36(35):9124-34.
Inositol-1,4,5-trisphosphate-3-kinase-A controls morphology of hippocampal dendritic spines
Köster J, Leggewie B, Blechner C, Brandt N, Fester L, Rune G, Schweizer M, Kindler S, Windhorst S
CELL SIGNAL. 2016;28(1):83-90.
2014
A non-canonical initiation site is required for efficient translation of the dendritically localized Shank1 mRNA
Falley K, Ölschläger-Schütt J, Buck F, Richter D, Sala C, Bockmann J, Kindler S, Kreienkamp H
PLOS ONE. 2014;9(2):e88518.
2013
The RNA-binding protein MARTA2 regulates dendritic targeting of MAP2 mRNAs in rat neurons
Zivraj K, Rehbein M, Ölschläger-Schütt J, Schob C, Falley K, Buck F, Schweizer M, Schepis A, Kremmer E, Richter D, Kreienkamp H, Kindler S
J NEUROCHEM. 2013;124(5):670-84.
2012
Synthesis of two SAPAP3 isoforms from a single mRNA is mediated via alternative translational initiation.
Chua J, Schob C, Rehbein M, Gkogkas C, Richter D, Kindler S
SCI REP-UK. 2012;2:484.
Dendritic mRNA targeting and translation.
Kindler S, Kreienkamp H
ADV EXP MED BIOL. 2012;970:285-305.
The role of the postsynaptic density in the pathology of the fragile X syndrome.
Kindler S, Kreienkamp H
Results Probl Cell Differ. 2012;54:61-80.
Makorin ring zinc finger protein 1 (MKRN1), a novel poly(A)-binding protein-interacting protein, stimulates translation in nerve cells.
Miroci H, Schob C, Kindler S, Ölschläger-Schütt J, Fehr S, Jungenitz T, Schwarzacher S, Bagni C, Mohr E
J BIOL CHEM. 2012;287(2):1322-1334.
Inositol-1,4,5-trisphosphate 3-kinase A regulates dendritic morphology and shapes synaptic Ca2+ transients.
Windhorst S, Minge D, Bähring R, Hüser S, Schob C, Blechner C, Lin H, Mayr G, Kindler S
CELL SIGNAL. 2012;24(3):750-757.
Letzte Aktualisierung aus dem FIS: 30.05.2020 - 06:37 Uhr