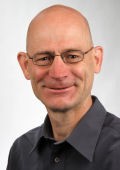 Prof. Dr. rer. nat.
Stefan Kindler
Location
---
Campus Forschung N27 , 1st Floor, Room number 01.039
Publications
2021
Dominant KPNA3 Mutations Cause Infantile Onset Hereditary Spastic Paraplegia
Schob C, Hempel M, Brozkova D, Jiang H, Kim S, Batzir N, Orenstein N, Bierhals T, Johannsen J, Meszarosova A, Chae J, Seeman P, Woidy M, Fang F, Kubisch C, Kindler S, Denecke J
ANN NEUROL. 2021;90(5):738-750.
KCND2 variants associated with global developmental delay differentially impair Kv4.2 channel gating
Zhang Y, Tachtsidis G, Schob C, Koko M, Hedrich U, Lerche H, Lemke J, van Haeringen A, Ruivenkamp C, Prescott T, Tveten K, Gerstner T, Pruniski B, DiTroia S, VanNoy G, Rehm H, McLaughlin H, Bolz H, Zechner U, Bryant E, McDonough T, Kindler S, Bähring R
HUM MOL GENET. 2021;30(23):2300-2314.
2020
Germline AGO2 mutations impair RNA interference and human neurological development
Lessel D, Zeitler D, Reijnders M, Kazantsev A, Hassani Nia F, Bartholomäus A, Martens V, Bruckmann A, Graus V, McConkie-Rosell A, McDonald M, Lozic B, Tan E, Gerkes E, Johannsen J, Denecke J, Telegrafi A, Zonneveld-Huijssoon E, Lemmink H, Cham B, Kovacevic T, Ramsdell L, Foss K, Le Duc D, Mitter D, Syrbe S, Merkenschlager A, Sinnema M, Panis B, Lazier J, Osmond M, Hartley T, Mortreux J, Busa T, Missirian C, Prasun P, Lüttgen S, Mannucci I, Lessel I, Schob C, Kindler S, Pappas J, Rabin R, Willemsen M, Gardeitchik T, Löhner K, Rump P, Dias K, Evans C, Andrews P, Roscioli T, Brunner H, Chijiwa C, Lewis M, Jamra R, Dyment D, Boycott K, Stegmann A, Kubisch C, Tan E, Mirzaa G, McWalter K, Kleefstra T, Pfundt R, Ignatova Z, Meister G, Kreienkamp H
NAT COMMUN. 2020;11(1):5797.
2019
Biochemie hoch2: und Molekularbiologie
Hampe W, Fluhrer R, Kouz K, Unterleitner C, Averbeck B, Dankwardt A, Duszenko M, Eberharter A, Harter C, Höppner S, Kindler S, Kreienkamp H, Korber P, Neumann S, Nielsen P, Salat D, Schling P, Wild-Bode C
2019.
Cognitive impairment and autistic-like behaviour in SAPAP4-deficient mice
Schob C, Morellini F, Ohana O, Bakota L, Hrynchak M, Brandt R, Brockmann M, Cichon N, Hartung H, Hanganu-Opatz I, Kraus V, Scharf S, Herrmans-Borgmeyer I, Schweizer M, Kuhl D, Wöhr M, Vörckel K, Calzada-Wack J, Fuchs H, Gailus-Durner V, Hrabě de Angelis M, Garner C, Kreienkamp H, Kindler S
TRANSL PSYCHIAT. 2019;9(1):7.
2017
De Novo Missense Mutations in DHX30 Impair Global Translation and Cause a Neurodevelopmental Disorder
Lessel D, Schob C, Küry S, Reinders M, Harel T, Eldomery M, Coban-Akdemir Z, Denecke J, Edvardson S, Colin E, Stegmann A, Gerkes E, Tessarech M, Bonneau D, Barth M, Besnard T, Cogné B, Revah-Politi A, Strom T, Rosenfeld J, Yang Y, Posey J, Immken L, Oundjian N, Helbig K, Meeks N, Zegar K, Morton J, , Schieving J, Claasen A, Huentelman M, Narayanan V, Ramsey K, Brunner H, Elpeleg O, Mercier S, Bézieau S, Kubisch C, Kleefstra T, Kindler S, Lupski J, Kreienkamp H
AM J HUM GENET. 2017;101(5):716-724.
2016
Shank3 Is Part of a Zinc-Sensitive Signaling System That Regulates Excitatory Synaptic Strength
Arons M, Lee K, Thynne C, Kim S, Schob C, Kindler S, Montgomery J, Garner C
J NEUROSCI. 2016;36(35):9124-34.
Inositol-1,4,5-trisphosphate-3-kinase-A controls morphology of hippocampal dendritic spines
Köster J, Leggewie B, Blechner C, Brandt N, Fester L, Rune G, Schweizer M, Kindler S, Windhorst S
CELL SIGNAL. 2016;28(1):83-90.
2014
A non-canonical initiation site is required for efficient translation of the dendritically localized Shank1 mRNA
Falley K, Ölschläger-Schütt J, Buck F, Richter D, Sala C, Bockmann J, Kindler S, Kreienkamp H
PLOS ONE. 2014;9(2):e88518.
2013
The RNA-binding protein MARTA2 regulates dendritic targeting of MAP2 mRNAs in rat neurons
Zivraj K, Rehbein M, Ölschläger-Schütt J, Schob C, Falley K, Buck F, Schweizer M, Schepis A, Kremmer E, Richter D, Kreienkamp H, Kindler S
J NEUROCHEM. 2013;124(5):670-84.
2012
Synthesis of two SAPAP3 isoforms from a single mRNA is mediated via alternative translational initiation.
Chua J, Schob C, Rehbein M, Gkogkas C, Richter D, Kindler S
SCI REP-UK. 2012;2:484.
Dendritic mRNA targeting and translation.
Kindler S, Kreienkamp H
ADV EXP MED BIOL. 2012;970:285-305.
The role of the postsynaptic density in the pathology of the fragile X syndrome.
Kindler S, Kreienkamp H
Results Probl Cell Differ. 2012;54:61-80.
Makorin ring zinc finger protein 1 (MKRN1), a novel poly(A)-binding protein-interacting protein, stimulates translation in nerve cells.
Miroci H, Schob C, Kindler S, Ölschläger-Schütt J, Fehr S, Jungenitz T, Schwarzacher S, Bagni C, Mohr E
J BIOL CHEM. 2012;287(2):1322-1334.
Inositol-1,4,5-trisphosphate 3-kinase A regulates dendritic morphology and shapes synaptic Ca2+ transients.
Windhorst S, Minge D, Bähring R, Hüser S, Schob C, Blechner C, Lin H, Mayr G, Kindler S
CELL SIGNAL. 2012;24(3):750-757.
Letzte Aktualisierung aus dem FIS: 25.05.2022 - 04:14 Uhr