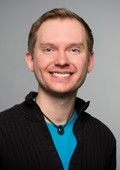 David Zybarth
M. Sc.-Psych.
Publications
2023
Versorgung von Menschen mit Seltenen Erkrankungen: Empfehlungen für eine gelungene intersektorale Zusammenarbeit
Inhestern L, Brandt M, Otto R, Zybarth D, Härter M, Bergelt C
BUNDESGESUNDHEITSBLA. 2023;66(8):940-948.
Auswirkungen einer Pandemie auf Menschen mit Seltenen Erkrankungen und Empfehlungen zur Aufrechterhaltung von Versorgung und Teilhabe
Zybarth D, Brandt M, Mundlos C, Inhestern L
BUNDESGESUNDHEITSBLA. 2023 [Epub ahead of print].
Impact of the COVID-19 pandemic on health care and daily life of patients with rare diseases from the perspective of patient organizations - a qualitative interview study
Zybarth D, Brandt M, Mundlos C, Inhestern L
ORPHANET J RARE DIS. 2023;18(1):154.
2020
Interface management concepts in healthcare for rare diseases in Germany: a study protocol for a mixed-methods study to develop best practice recommendations
Inhestern L, Zybarth D, Otto R, Brandt M, Härter M, Bergelt C
BMJ OPEN. 2020;10(11):e040470.
Letzte Aktualisierung aus dem FIS: 08.12.2023 - 04:27 Uhr