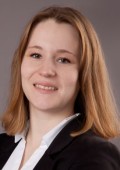 Location
---
Quartier am Zeughaus, Christoph-Probst-Weg 1, 20251 Hamburg, 4th Floor, Room number 04.1.045
Areas of expertise
Epidemiology
Curriculum vitae
Memberships
- Deutsche Gesellschaft für Epidemiologie (DGEpi)
Publications
2022
Breastfeeding and risk of multiple sclerosis: a systematic review and meta-analysis of observational studies
Holz A, Riefflin M, Heesen C, Riemann-Lorenz K, Obi N, Becher H
NEUROEPIDEMIOLOGY. 2022 [Epub ahead of print].
Pitfalls and solutions in case fatality risk estimation – A multi-country analysis on the effects of demographics, surveillance, time lags between case reports and deaths and healthcare system capacity on COVID-19 CFR estimate
Vanella P, Wiessner C, Holz A, Krause G, Möhl A, Wiegel S, Lange B, Becher H
Vienna Yearbook of Population Research. 2022;20:167 - 193.
2021
Datenbrillen am Arbeitsplatz. Informationsdichte am Auge.
Holz A, Herold R, Friemert D, Hartmann U, Harth V, Terschüren C
ZENTRALBLATT ARB ARB. 2021;71(1):24-8.
Letzte Aktualisierung aus dem FIS: 31.01.2023 - 04:23 Uhr