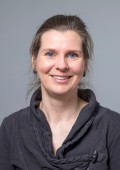 Location
---
N43 , 4th Floor, Room number 404
Publications
2021
Arginine:Glycine Amidinotransferase Is Essential for Creatine Supply in Mice During Chronic Hypoxia
Hannemann J, Cordts K, Seniuk A, Choe C, Schmidt-Hutten L, Duque Escobar J, Weinberger F, Böger R, Schwedhelm E
FRONT PHYSIOL. 2021;12:703069.
2020
B6.Rag1 Knockout Mice Generated at the Jackson Laboratory in 2009 Show a Robust Wild-Type Hypertensive Phenotype in Response to Ang II (Angiotensin II)
Seniuk A, Thiele J, Stubbe A, Oser P, Rosendahl A, Bode M, Meyer-Schwesinger C, Wenzel U, Ehmke H
HYPERTENSION. 2020;75(4):1110-1116.
2018
The chemokine receptor CX3CR1 reduces renal injury in mice with angiotensin II induced hypertension
Ahadzadeh E, Rosendahl A, Czesla D, Steffens P, Prüßner L, Meyer-Schwesinger C, Wanner N, Paust H, Huber T, Stahl R, Wiech T, Kurts C, Seniuk A, Ehmke H, Wenzel U
AM J PHYSIOL-RENAL. 2018;315(6):F1526-F1535.
2014
Disruption of vascular Ca2+-activated chloride currents lowers blood pressure
Heinze C, Seniuk A, Sokolov M, Huebner A, Klementowicz A, Szijártó I, Schleifenbaum J, Vitzthum H, Gollasch M, Ehmke H, Schroeder B, Hübner C
J CLIN INVEST. 2014;124(2):675-86.
Cardiac arrhythmia induced by genetic silencing of 'funny' (f) channels is rescued by GIRK4 inactivation
Mesirca P, Alig J, Torrente A, Müller J, Marger L, Rollin A, Marquilly C, Vincent A, Dubel S, Bidaud I, Fernandez A, Seniuk A, Engeland B, Singh J, Miquerol L, Ehmke H, Eschenhagen T, Nargeot J, Wickman K, Isbrandt D, Mangoni M
NAT COMMUN. 2014;5:4664.
Smooth muscle BK channel activity influences blood pressure independent of vascular tone in mice
Sachse G, Faulhaber J, Seniuk A, Ehmke H, Pongs O
J PHYSIOL-LONDON. 2014;592(Pt 12):2563-74.
Functional coupling of renal K+ and Na+ handling causes high blood pressure in Na+ replete mice
Vitzthum H, Seniuk A, Schulte L, Müller M, Hetz H, Ehmke H
J PHYSIOL-LONDON. 2014;592(Pt 5):1139-57.
2010
Myeloperoxidase acts as a profibrotic mediator of atrial fibrillation.
Rudolph V, Andrié R, Rudolph T, Friedrichs K, Klinke A, Hirsch-Hoffmann B, Schwoerer A, Lau D, Fu X, Klingel K, Sydow K, Didié M, Seniuk A, von Leitner E, Szöcs K, Schrickel J, Treede H, Wenzel U, Lewalter T, Nickenig G, Zimmermann W, Meinertz T, Böger R, Reichenspurner H, Freeman B, Eschenhagen T, Ehmke H, Hazen S, Willems S, Baldus S
NAT MED. 2010;16(4):470-474.
Letzte Aktualisierung aus dem FIS: 30.03.2023 - 04:48 Uhr