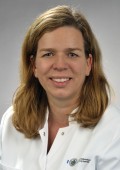 Prof. Dr. med.
Pia Pogoda
Medical Specialist in Orthopaedics and Traumatology
Location
---
Lottestraße 59, 22529 Hamburg, 1st Floor
Areas of expertise
Orthopedics

Trauma surgery
Awards
Hans-Liniger-Preis 2007
Memberships
Deutsche Gesellschaft für Unfallchirurgie (DGO)

Deutsche Gesellschaft für Osteologie (DGO)
Publications
Incidence, histopathologic analysis and distribution of tumours of the hand. Simon MJ, Pogoda P, Hövelborn F, Krause M, Zustin J, Amling M, Barvencik F. BMC Musculoskelet Disord. 2014 May 28;15:182.

Impaired bone mineralization accompanied by low vitamin D and secondary hyperparathyroidism in patients with femoral neck fracture. Seitz S, Koehne T, Ries C, De Novo Oliveira A, Barvencik F, Busse B, Eulenburg C, Schinke T, Püschel K, Rueger JM, Amling M, Pogoda P. Osteoporos Int. 2013 Feb;24(2):641-9.

Sheep model for osteoporosis: sustainability and biomechanical relevance of low turnover osteoporosis induced by hypothalamic-pituitary disconnection. Oheim R, Beil FT, Köhne T, Wehner T, Barvencik F, Ignatius A, Amling M, Clarke IJ, Pogoda P. J Orthop Res. 2013 Jul;31(7):1067-74.

How much vitamin D do we need for skeletal health? von Domarus C, Brown J, Barvencik F, Amling M, Pogoda P. Clin Orthop Relat Res. 2011 Nov;469(11):3127-33.

Clinical relevance of calcaneal bone cysts: a study of 50 cysts in 47 patients. Pogoda P, Priemel M, Linhart W, Stork A, Adam G, Windolf J, Rueger JM, Amling M. Clin Orthop Relat Res. 2004 Jul;(424):202-10.