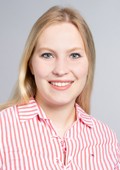 Frederike Bokemeyer
M. Sc.-Psych.
Publications
2022
Changes in cigarette smoking behavior among breast cancer and unaffected women - A prospective study in the MARIE cohort
Gali K, Bokemeyer F, Behrens S, Möhl A, Obi N, Becher H, Chang-Claude J
CANCER EPIDEMIOL. 2022 [Epub ahead of print];81:102282.
The prognostic impact of the smoking status of cancer patients receiving systemic treatment, radiation therapy, and surgery: A systematic review and meta-analysis
Schaefers C, Seidel C, Bokemeyer F, Bokemeyer C
EUR J CANCER. 2022;172:130-137.
2020
Psychometric evaluation of the German version of the Patient Satisfaction with Cancer-related Care questionnaire
Bokemeyer F, Lange-Drenth L, Jean-Pierre P, Schulz H, Bleich C
BMC HEALTH SERV RES. 2020;20(1):983.
The Impact of Smoking Cessation and Continuation on Recurrence and Survival in Patients with Head and Neck Cancer: A Systematic Review of the Literature
von Kroge P, Bokemeyer F, Ghandili S, Bokemeyer C, Seidel C
ONCOL RES TREAT. 2020;43(10):549-558.
Letzte Aktualisierung aus dem FIS: 05.02.2023 - 04:30 Uhr