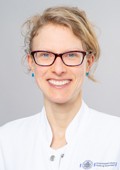 Publications
2019
2018
2017
2016
2015
2011
Impact of single-room contact precautions on hospital-acquisition and transmission of multidrug-resistant Escherichia coli: a prospective multicentre cohort study in haematological and oncological wards
Biehl L, Higgins P, Wille T, Peter K, Hamprecht A, Peter S, Dörfel D, Vogel W, Häfner H, Lemmen S, Panse J, Rohde H, Klupp E, Schafhausen P, Imirzalioglu C, Falgenhauer L, Salmanton-García J, Stecher M, Vehreschild J, Seifert H, Vehreschild M
CLIN MICROBIOL INFEC. 2019;25(8):1013-1020.
Insufficient sensitivity of laser desorption-time of flight mass spectrometry-based detection of hemozoin for malaria screening
Christner M, Frickmann H, Klupp E, Rohde H, Kono M, Tannich E, Poppert S
J MICROBIOL METH. 2019;160:104-106.
Carbapenem-resistant Gram-negative pathogens in a German university medical Center: Prevalence, clinical implications and the role of novel β-lactam/β-lactamase inhibitor combinations
Katchanov J, Asar L, Klupp E, Both A, Rothe C, König C, Rohde H, Kluge S, Maurer F
PLOS ONE. 2018;13(4):e0195757.
Two-tier approach combining molecular and culture-based techniques for optimized detection of vancomycin-resistant enterococci
Both A, Franke G, Mirwald N, Lütgehetmann M, Christner M, Klupp E, Belmar Campos C, Büttner H, Aepfelbacher M, Rohde H
DIAGN MICR INFEC DIS. 2017;89(4):253-257.
Tedizolid susceptibility in linezolid- and vancomycin-resistant Enterococcus faecium isolates
Klupp E, Both A, Belmar Campos C, Büttner H, König C, Christopeit M, Christner M, Aepfelbacher M, Rohde H
EUR J CLIN MICROBIOL. 2016;35(12):1957-1961.
Severe Community-Acquired Bloodstream Infection with Acinetobacter ursingii in Person who Injects Drugs
Salzer H, Rolling T, Schmiedel S, Klupp E, Lange C, Seifert H
EMERG INFECT DIS. 2016;22(1):134-7.
Tropheryma whipplei in children with diarrhoea in rural Ghana
Vinnemeier C, Klupp E, Krumkamp R, Rolling T, Fischer N, Owusu-Dabo E, Addo M, Adu-Sarkodie Y, Käsmaier J, Aepfelbacher M, Cramer J, May J, Tannich E
CLIN MICROBIOL INFEC. 2016;22(1):65.e1 - 65.e3.
Hematogenous dissemination of Candida dubliniensis causing spondylodiscitis and spinal abscess in a HIV-1 and HCV-coinfected patient
Salzer H, Rolling T, Klupp E, Schmiedel S
Med Mycol Case Rep. 2015;8:17-20.
Ubiquitin C-terminal hydrolase-l1 activity induces polyubiquitin accumulation in podocytes and increases proteinuria in rat membranous nephropathy.
Meyer-Schwesinger C, Meyer T, Sievert H, Hoxha E, Sachs M, Klupp E, Münster S, Balabanov S, Carrier L, Helmchen U, Thaiss F, Stahl R
AM J PATHOL. 2011;178(5):2044-2057.
Letzte Aktualisierung aus dem FIS: 04.06.2020 - 06:05 Uhr