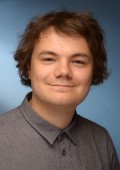 Location
---
W37 , 6th Floor, Room number 604
Curriculum vitae
Publications
2023
Evaluation of costs, osteoporosis treatment, and re-fractures in German collaborative orthogeriatric care after fragility fractures
Konnopka C, Büchele G, Jaensch A, Rothenbacher D, Becker C, Rapp K, Henken E, König H
OSTEOPOROSIS INT. 2023 [Epub ahead of print].
Interaction of Systemic Morbidity and Oral Health in Ambulatory Patients in Need of Home Care (InSEMaP): an observational study at the sector boundary between dental and general practice care in Germany
Zimmermann T, Koenig A, Porzelt S, Schmage P, Konnopka C, Schellhammer S, Behrens-Potratz A, Ijeoma Okoro E, Henken E, Stratmeyer P, Beikler T, König H, Scherer M, Konnopka A
BMJ OPEN. 2023;13(3):.
Letzte Aktualisierung aus dem FIS: 04.12.2023 - 04:25 Uhr