WHO expertise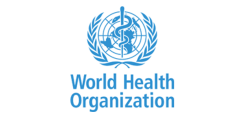 On behalf of the WHO the expertise "Socioeconomic inequalities in mental health among adolescents in Europe" was compiled which deals with social disparity concerning the psychological health of children and adolescents in Europe. Psychological health is considered as positive characteristic as well as in terms of psychological conspicuity.
At first the findings on prevalence data of psychological conspicuities in Europe are collected within a literature review and the related methodological problems are discussed. Beyond that the results of the European KIDSCREEN project are reported, which collected data on socioeconomic data as well as on psychological health and psychological conspicuity in several European countries.
The background paper was presented at the "WHO/Health Behaviour in School-aged Children (HBSC) panel 2007" from 5-6th October in Viareggio, Italy, in front of representatives of 17 member countries of the HBSC study as well as international experts.
Contact: Prof. Dr. Ulrike Ravens-Sieberer ( ravens-sieberer@uke.de )
More information www.euro.who.int/de
Publication