Model project "Treasure Hunt" by the HAG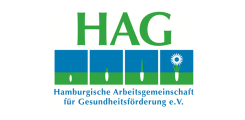 The model project "Treasure Hunt" is conducted in 12 Hamburg day care centers in 3 regions by the "Hamburgische Arbeitsgemeinschaft für Gesundheitsförderung e. V." (HAG).
It includes the "Treasure Hunt" as an expression for searching for strengths and protective factors of children, because prevention and health promotion increasingly focus on psychological diseases. Educators as well as parents will be included, who will qualify with their participation in the project to promote the mental development of their children. Knowledge about the well-being of the child and support are here pioneering in a mutual exchange.
The funding is made by local statutory health insurance. Prof. Dr. phil. Ulrike Ravens-Sieberer as former chairwoman of the HAG has initiated the project and takes charge of the project support. The evaluation of the model project "Treasure Hunt" is made in cooperation with the Institute for Medical Psychology.
Contact: Prof. Dr. Ulrike Ravens Sieberer ( ravens-sieberer@uke.de )
More information hier