PrimaSchule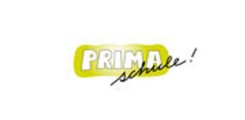 PrimaSchule is a study for evaluation of measures for scholastic health promotion and primary prevention in girls and boys of secondary education I considering especially socially disadvantaged groups and migrants.
The efficiency of scholastic programs for health promotion and addiction prevention is general verified but has rarely been examined. The aim of the PrimaSchule study was to examine the efficiency of the life skills programs "Fit und stark fürs Leben" ("Fit and strong for life") and "Erwachsen werden" ("come of age") (Schleswig-Holstein) as well as the "Buddy project" (Berlin) focussing on socially disadvantaged people and migrant children. The evaluation study was conducted on behalf of the Federal Ministry of Education and Research.
The study was a partial randomised controlled intervention study with intervention and control groups in the longitudinal section. The pupils of 5th and 6th grade as well as their teachers were interviewed overall three times. The written survey took place at the beginning (t0) and after ending (t1) of the one-year intervention as well as about 6 months later (t2). The findings of the study serve to provide feedback about primary preventional life skills programs for this target group to program providers and health policy actors to enable a target group specific adaptation and implementation of scholastic programs for health promotion.
Contact: Dr. Veronika Ottova-Jordan ( v.ottova-jordan@uke.de )
Publications